Filtered By: Lifestyle
Lifestyle
Ready To Parent, app for Filipino parents, launches with DOH blessing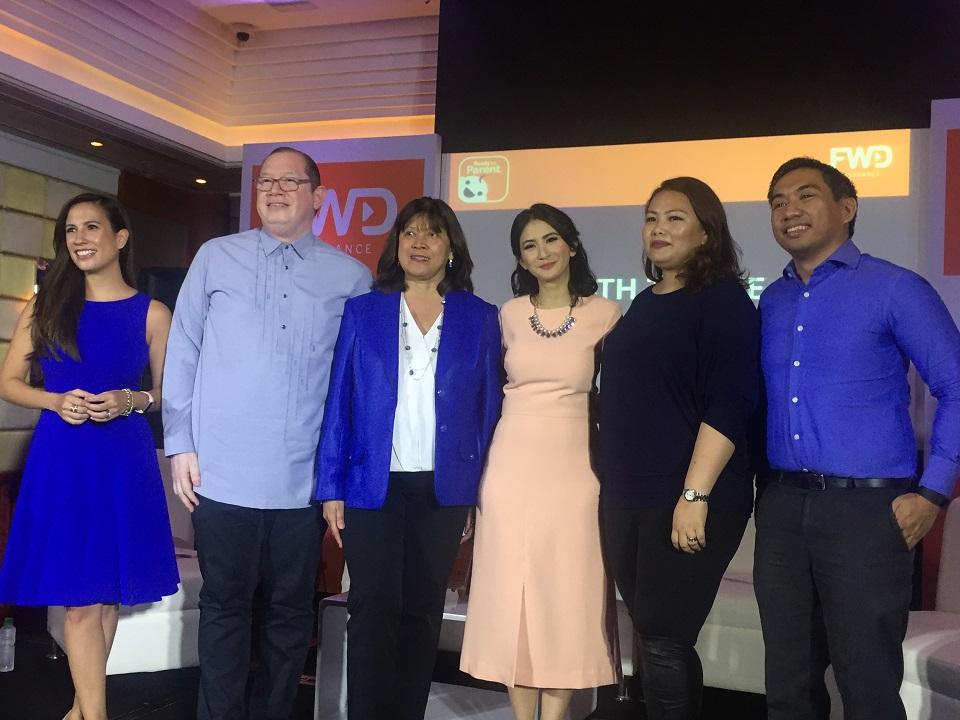 From left: lifestyle blogger Stephanie Zubiri-Crespi, DOH spokesperson Dr. Eric Tayag, Dr. Blanca de Guia, actress Rica Peralejo and FWD's Roche Vanvenberg and Alex Sarmiento at the launch of Ready To Parent on Tuesday, August 9, 2016. Photo: Rie Takumi
Parents in need of support in rearing their families can now link up with other parents through an app endorsed by the Department of Health at a health consortium in Makati on Tuesday.
Ready To Parent, a co-parenting app by insurance firm FWD Life, aims to help parents, especially first-timers, share their experiences with each other online.
"It's [made] by Filipinos, designed for Filipinos. It's very local in context, from the articles to the community chat to even the use case, or the user experience of the journal," said FWD digital channel head Alex Sarmiento.
The app has three main features.
The first of its essential features is a chat function that allows parents to instantly talk to moderators and other parents for consultations.
Its second function, a news blog, allows parents access to "a wealth of information"—articles and posts on parenting—while the third function gives them the chance to share their own folk knowledge in journals.
Health spokesperson Dr. Eric Tayag said the DOH endorsed the app as part of their efforts to develop "health-seeking behaviors" in parents.
"Yung health-seeking behavior, that's what we're exploring... so that we can bring the information right away to the mothers. On-demand, hindi na kailangan meron pang appointment. You can get it as soon as you can," Tayag said.
"Even if we build health facilities, if you are not coming to us, what's the use of [the facilities]?" he added.
Tayag hopes that parents with better "health-seeking behaviors" will complete pre- and post-natal procedures to reduce the maternal mortality rate in the country, which remains unchanged since 2010.
"Thirteen women die every day during pregnancy or childbirth. We hope to reduce this to reduce this to less than four deaths every day, but sadly, it has remained at that number," Tayag said.
Obstetrics and gynecology expert Dr. Blanca de Guia added that the app will allow parents to educate themselves and take their share of responsibility for their family's health.
"It's really very sad when the mothers or any patient [say], "O, dok, ikaw na po ang bahala sa 'kin." There are things that, as patients, they should know because it's very important because, as doctors, we're not always with the mothers and the babies," De Guia said.
Ready To Parent is available on Apple iStore and Google Play. — BM, GMA News