Filtered By: Lifestyle
Lifestyle
For Chefs on Parade 2013, DOT chief hopes Pinoys will display excellence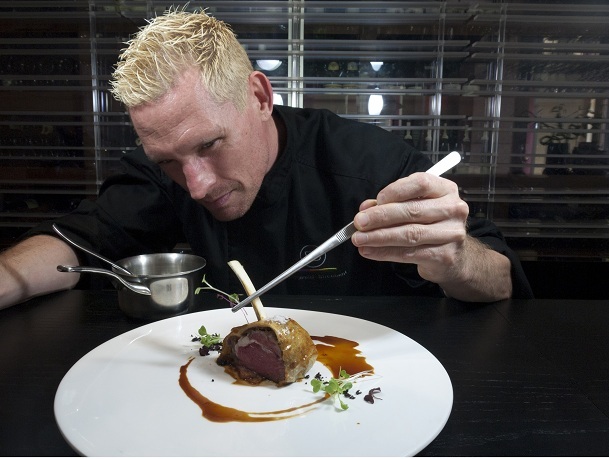 Chef and TV host Emmanuel Stroobant will be a judge at next year's Chefs on Parade.
While "fun" has been the Philippines' selling point ever since the country's now-ubiquitous tourism slogan was
launched in January
, Tourism Secretary Ramon Jimenez stressed that the country should now set its sights on excellence. "It is not enough that we invite people because we think we're so cute and that it's more fun in the Philippines," Jimenez said at the launch of the 2013 culinary festival Chefs on Parade (COP) on Dec. 4. "We're already fun. What we have to be next is we have to be excellent," he continued. Jimenez said that the country has reached what may be the most exciting growth period in our history, but added also that "what could be is not yet what is." "We have much work to do as a country," he said. The tourism official lauded
COP
as an example of the kind of event that the country should be holding. The bi-annual gathering was last held in 2011, and gathered a crowd of over 26,000, including almost 600 competitors from the Philippines and other Asian countries. "We made a great impact in 2011," said COP 2013 chairman Philippe Bartholomi. "Our goal is to show that the Philippines can organize a great food show." The festival, which will be held in 2013 from February 28 to March 4, aims to bring together food industry professionals from all over the Philippines and ASEAN countries. It will feature culinary competitions for student and professional chefs, cooking demos, trade exhibits, food tastings, and different workshops that cover everything from cake decorating and chocolate making to food photography and menu engineering. As part of the festival, Belgian chef Emmanuel Stroobant, host of Asian Food Channel's "36 Ways to Live," will be flying in to perform cooking demos and judge the competitions alongside Paris-based French chefs Jerome Lacressioniere and Marc Chalopin, both from Michelin-starred Alain Ducasse restaurants. "It is said very often Filipinos gather always for three things for sure," Jimenez said. "First we gather for prayer. Second, we gather for pictures...and third, we gather around great food," he shared. "In 2013, [Chefs on Parade] will be the exemplar of such a gathering."
— BM, GMA News
Photo from the Hotel and Restaurant Association of the Philippines