Filtered By: Lifestyle
Lifestyle
Road brings jeans, satellite TV to Himalayan Shangri-La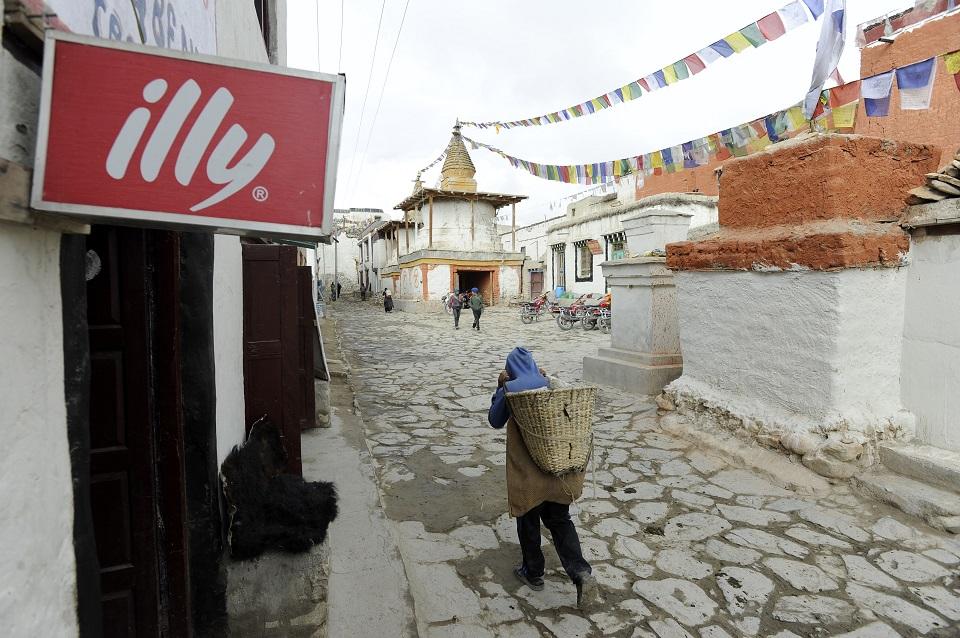 In this photograph taken on June 16, 2016, a Nepalese pedestrian walks in the walled capital of Lo Manthang in Upper Mustang. A Himalayan Shangri-La that was closed to visitors until 1992, the former Buddhist kingdom of Upper Mustang in Nepal is facing unprecedented change as a new highway brings modernity to the roof of the world. PRAKASH MATHEMA/AFP
LO MANTHANG, Nepal - A Himalayan Shangri-La that was closed to visitors until 1992, the former Buddhist kingdom of Upper Mustang in Nepal is facing unprecedented change as a new highway brings modernity to the roof of the world.
Kerosene lamps have given way to solar panels, denim sneakers have replaced hand-stitched cowhide boots and satellite dishes are taking over the rooftops of homes dotted across the region, which borders Tibet.
The former kingdom's days as a cultural time capsule are numbered—and change cannot come soon enough for young people like Tsewang Norbu Gurung, who lives in its walled capital, Lo Manthang.
"I remember when Nepali TV first came here, less than 10 years ago. We used to pay 20 rupees [18 cents] for a three-hour sitting in someone's house," said Gurung.
Today, nearly everyone owns their own television—imported from China or India—and young men like 30-year-old Gurung spend their evenings watching Bollywood films, Tibetan mythological dramas or soccer matches.
Sitting with friends at a local teashop, their eyes glued to a television screen showing a Euro 2016 match, Gurung told AFP the road had transformed life in Lo Manthang.
"Earlier, everything—rice, oil, basic supplies—had to be carried up on mules, it would take so many days, now it takes just one day in a vehicle," he said.
Gurung, who runs a souvenir shop, worked as a labourer on the road that was completed in 2014, connecting Upper Mustang with India and China—a modest throwback to an era when the region dominated trans-Himalayan commerce in salt, wool and spices.
For generations, traders led caravans through this forbidding high-altitude desert, passing vast canyons and red mountains that, legends say, are stained with the blood of a demon killed by the founder of Tibetan Buddhism.
Isolated past
Nepal annexed the kingdom of Lo, as it was known then, in the 18th century but allowed the king to retain his title. It renamed the area Upper Mustang.
For decades it saw virtually no foreign visitors and was accessible only by foot or horseback, leaving its residents cut off from outside influence until the road was completed a few years ago.
The local Loba community, who speak a variant of Tibetan, retained their Buddhist practices even as the Cultural Revolution hit religious traditions in neighbouring Tibet.
Upper Mustang's isolation was so absolute that its royal family only boarded a plane for the first time in 1995, on visits to the US and Germany.
Former crown prince Jigme Singi Palbar Bista grew up in a cavernous five-storey palace with 108 rooms, but the family did not live in luxury.
With no electricity and with firewood scarce, palace staff would burn yak dung to heat the rooms.
There were no high schools in Upper Mustang, so the prince would spend days trekking or riding to Jomsom on the region's outskirts.
"We are not like other royals... not that kind of luxury," the 60-year-old told AFP.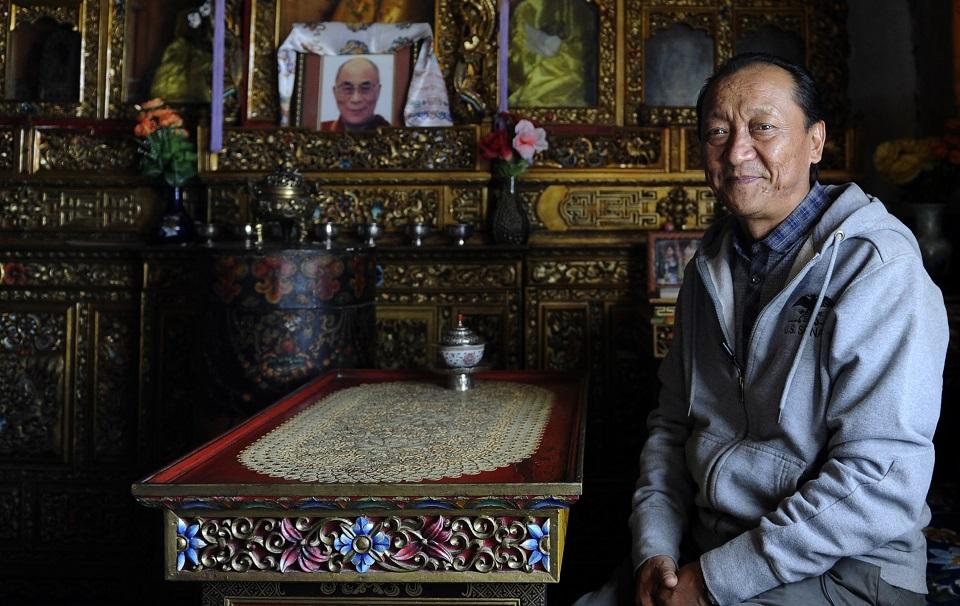 In this photo taken on June 18, 2016, former crown prince from Mustang, Jigme Singi Palbar Bista, poses during an interview with AFP in Lo Manthang in Upper Mustang. PRAKASH MATHEMA/AFP
Nepal's transition from a monarchy to a republic in 2008 ruled out any chance of Bista inheriting the throne, making his father the last king of a 600-year-old dynasty.
The father-of-three now devotes his time to running a tour agency and doing charity work while overseeing repairs to the palace after last year's earthquake.
But the Lobas still regard Bista as a spiritual guardian and approach him for help resolving land disputes that would otherwise have to be filed in court.
'Disappearing' culture
Nepal's government has sought to preserve Upper Mustang's unique culture by keeping tourist numbers down, charging a minimum visitors' fee of $500.
But many fear the road threatens the region's unique identity as younger Lobas embrace modernity, swapping handspun Tibetan robes for made-in-China jeans.
Lo Manthang's gates are no longer locked at night to keep horses from running out. Instead, motorbikes crowd its cobblestone streets.
"It's important to save our culture so it reflects our identity. Otherwise there will be nothing special left about [Upper] Mustang," said Khenpo Kunga Tenzin, head of Lo Manthang's Monchoe Dragkar Thegchen Ling monastery.
"We had our own identity, our own way of dressing... but now it's all disappearing, it will all be gone."
Poised between an isolated past and an uncertain future, young Lobas like shopkeeper Gurung are more positive.
"When I realize that my generation doesn't know local songs or dances, I feel a bit ashamed," he said.
"But overall I am optimistic about the future. Things are getting better... life is getting easier." — AFP