Filtered By: Lifestyle
Lifestyle
Hong Kong walking tour aims to show gritty side of city
HONG KONG - Hong Kong is known for its densely packed skyscrapers, luxury shopping malls and amusement parks, but Alla Lau shows visitors a grittier side of the city.
"I don't want them to just see that Hong Kong is wealthy," said Lau, 26, after leading nearly a dozen tourists on a free walking tour of Hong Kong.
"There's always two sides to a story and I think people need to see the other side," she said.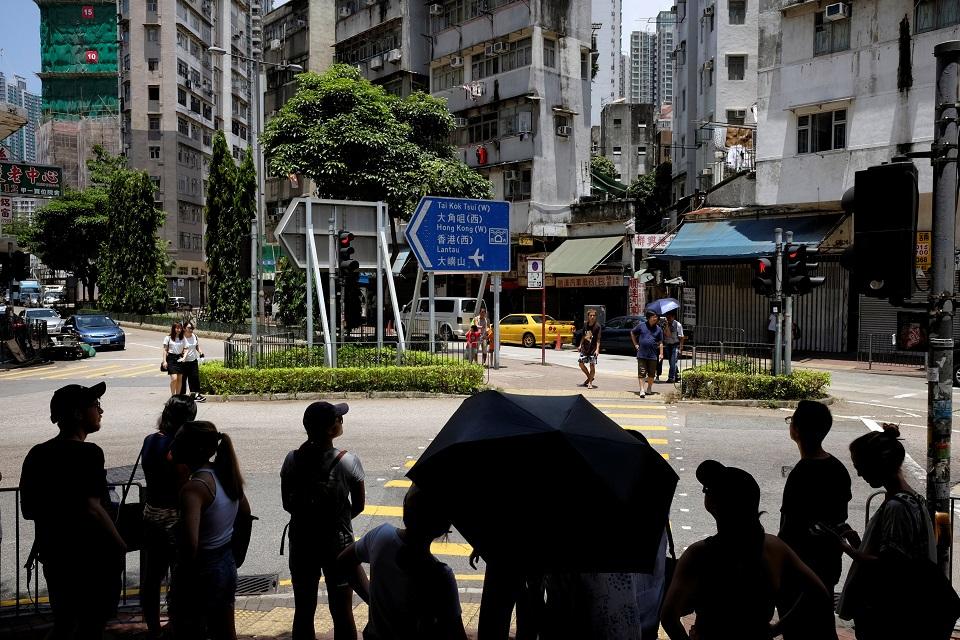 Tourists who join a free tour wait to cross a street at Sham Shui Po district in Hong Kong, China August 6, 2017. Picture taken August 6, 2017. REUTERS/Bobby Yip
Lau is a guide for Hong Kong Free Tours, which offers visitors an alternate view of the Asian financial capital, where 970,000 of its 7 million people live below the poverty line, according to Oxfam.
Lau, who acts as a guide on nine tours a week, led the group past homeless people living in makeshift shelters and spoke about the impact of soaring housing costs in the city.
She explained that many locals pay up to HK$1,600 ($205) a month to live in subdivided apartments of just 20-sq-ft (1.86-sq-m), known as "coffin homes."
Soaring property prices have made Hong Kong one of the world's most expensive housing markets. Prices in April alone were up 20 percent from a year earlier.
A typical tour also includes elderly people selling knick-knacks in one of Hong Kong's poorest areas, Sham Shui Po, and sheltered walkways where domestic helpers gather.
Michael Tsang, the 34-year-old founder of Free Tours, said he points out locations where mass pro-democracy demonstrations brought the city to a standstill for nearly three months in 2014.
Lau and Tsang said they believe it is important to discuss on their tours mainland China's relationship with Hong Kong. Last month, Hong Kong marked 20 years since it was returned by the British to Chinese rule.
English tourist Barry Franks said the tour was "very authentic" and an eye-opener.
"Having a chance to go on street level to see what it's like in a densely populated part of the city...It does contrast with the other side, the richer Hong Kong," he said. — Reuters