Filtered By: Lifestyle
Lifestyle
Here's why Rabiya Mateo wants to travel to Thailand after the pandemic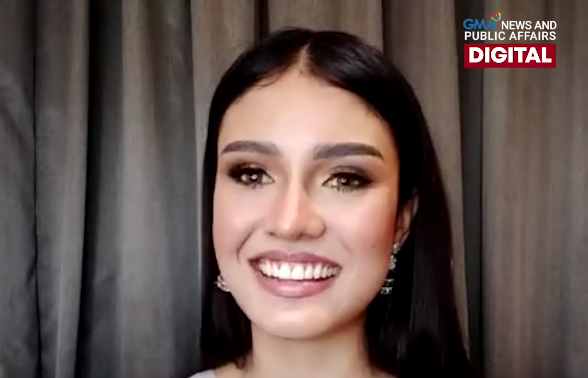 Before she was crowned Miss Universe Philippines, Rabiya Mateo sat down with GMA News Online over Zoom and in the course of the conversation, revealed that she's actually a fan of the Boys Love genre.
When asked which place she wanted to visit first when all this is over, Rabiya said she wanted to fly to Thailand.
"I've never been outside of the country so I feel like when everything is back to normal, I want to travel to Thailand," Rabiya began.
"I have been watching that Boys' Love series and I want to experience their culture," she added, her eyes twinkling and turning large from excitement.
Boys' Love also known as BL, is a media genre burst into the Philippine mainstream this year after enjoying a steady niche following.
It originated in Japan, but it was the Thai BL series "2gether" that catapulted the genre into Philippine mainstream.
Early in quarantine, the Philippines released its first BL series on YouTube, "Gameboys," to resounding success.
More recently, another Philippine-produced BL series, "Gaya sa Pelikula," followed.
Rabiya was crowned the Miss Universe Philippines, besting more than 40 candidates on Sunday.
Prior to the coronation event, she admitted to GMA News Online that she was an underdog in the pageant. — LA, GMA News