Filtered By: Money
Money
US firm Excelerate to build PHL's first 'open access' LNG terminal in Batangas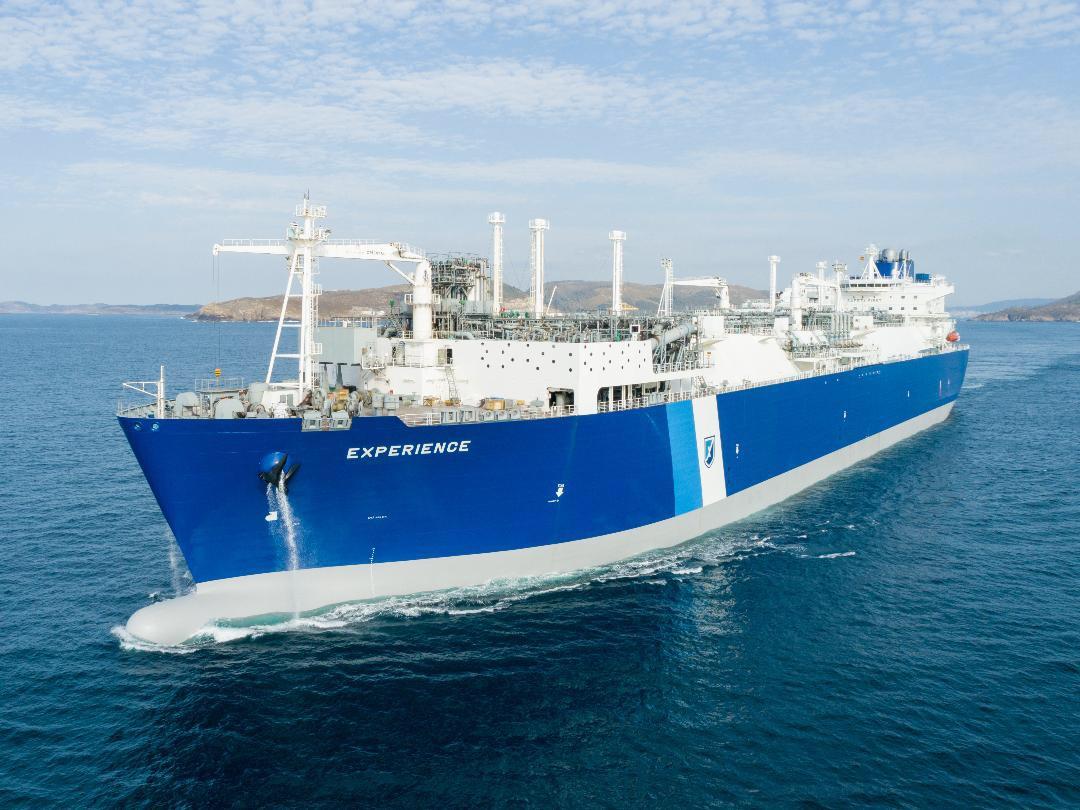 Texas-based Excelerate Energy L.P. is preparing to start construction for a liquefied natural gas (LNG) facility in Batangas a year after it secured a go-signal from the Philippine government to commence the project.
In a statement, Excelerate Energy said it is in the final phases of preparing to commence construction of the "Filipinas LNG Gateway project" —the country's first open access LNG import terminal.
The US company said the Filipinas LNG project will be located in offshore Batangas Bay.
It said the LNG facility will provide access to all power plants in the Luzon region, both new and existing, which use natural gas as a fuel for generating electricity.
"Since receiving a Notice-to-Proceed (NTP) from the Philippine Department of Energy (DOE) in late 2019, Excelerate has worked diligently to develop Filipinas LNG so that the energy markets can be prepared for the next chapter after Malampaya," Ramon Wangdi, president of Luzon LNG Terminal Inc., Excelerate's local subsidiary, said.
Despite the challenges due to COVID-19 and its resulting lockdowns, Excelerate said the US company and its local partner, Topline Energy, have been able to make "tremendous progress on the project."
"We will submit our Permit to Construct, Expand, Rehabilitate and Modify (PCERM) to the DOE soon, which is the next step in bringing this nationally important facility online as early as the second quarter of 2022," Wangdi said.
Natural gas currently accounts for nearly 40% of electricity generated for Luzon, which has been historically supplied through the Malampaya gas fields, located in offshore Palawan.
However, supply from Malampaya is seen to dwindle and the government is moving to find alternatives such as creating an integrated LNG terminal that will store imported natural gas to secure the country's energy security.
Excelerate Energy said the Filipinas LNG will address the country's need to supplement and eventually replace Malampaya by supplying a "quick, reliable, and sustainable gas solution."
The terminal will utilize Excelerate's state-of-the-art offshore Floating Storage Regasification Unit (FSRU) technology, specifically designed to perform in extreme weather conditions like those of the Philippines, the Texas-based firm said.
The company said its technology has been proven at Excelerate's operations in the US within the Gulf of Mexico and North Atlantic, Israel, and most recently, the Bay of Bengal.
"Reliability is critical in fueling power plants, and when it comes to LNG, there is no substitute for experience," Wangdi said.
Having developed and operated over half of the floating LNG import terminals in 13 countries around the world, Excelerate said it is bringing its 50 years of operational experience to Filipinas LNG.
"Excelerate is the only company with the unique and unmatched industry experience that can deliver this complex project," Wangdi said.
With an import capacity of about five million tons of LNG per annum, the project will be able to supply fuel for up to 4,000 megawatts of baseload power generation, allowing it to service multiple power plant customers in Luzon.
Filipinas LNG follows a Third Party Access (TPA) model, whereby LNG import capacity is marketed to multiple gas users in the region on an open and transparent basis.
"One distinguishing feature of Filipinas LNG's 'TPA' model is that it allows all gas users in the region unfettered access to the global LNG marketplace by signing up for regas capacity at the terminal," Wangdi said.
He said the TPA is opposite to the "Own Use" model where separate LNG terminals are being built for each independent power plant.
This open access model, which is successfully adopted in major LNG markets around the world, allows for substantial economies of scale—the cost savings for which are ultimately enjoyed by the electricity consumers of Luzon.
Offshore floating LNG solutions are well known for their substantially lower cost and speed to market, but what is often overlooked is the inherent flexibility these facilities provide to markets around the world that are new to LNG.
"Energy markets in the Philippines are dynamic and will change over time. Unlike comparative 'Own Use' solutions, 'TPA' open access floating facilities allow gas users to enter into shorter term contracts for quantities which meet their specific requirements. This method is highly efficient as there is less 'wasted' capacity due to underutilization," Wangdi said.
Offshore LNG facilities such as Filipinas LNG have a smaller onshore environmental footprint, a key feature for ecologically-sensitive environments such as those in Batangas Bay, according to Excelerate Energy.
This allows for LNG imports to be implemented in a sustainable manner, regardless of which path the energy markets steer towards in the future, it said.
"Under almost any scenario, we see LNG playing an important role in supporting rapidly growing economies such as the Philippines that want to grow its energy supply reliably, competitively, and cleanly. In the long run, we believe the terminal's strategic offshore location will allow for Filipinas LNG to act as an LNG distribution hub for delivery of natural gas to end users across the Philippines," Wangdi said.—AOL, GMA News