Filtered By: Money
Money
First Republic shares sink 49% on bank deposit flight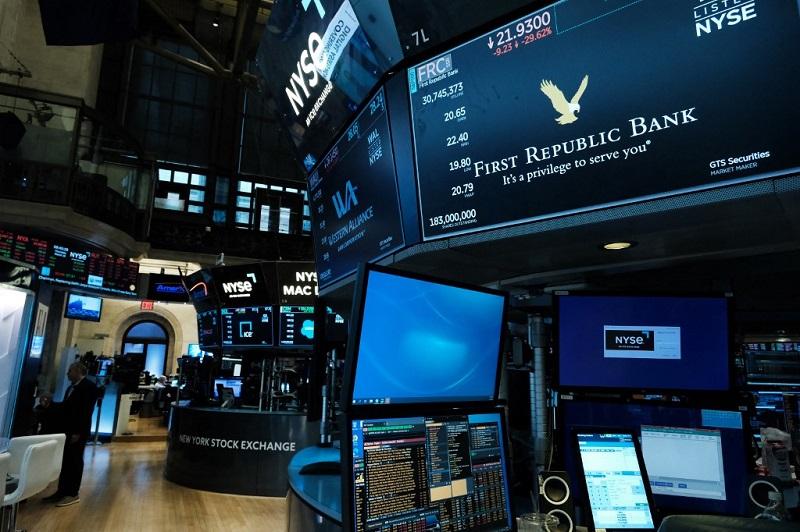 NEW YORK - Shares of First Republic plunged 49 percent Tuesday after the bank reported a steep drop in deposits that exacerbated worries about regional banks.
The beaten-down California lender said Monday that it lost more than $100 billion in deposits in the first quarter -- intensifying concerns about its long-term prospects after the failures of Silicon Valley Bank (SVB) and two other mid-sized banks.
While First Republic had reported quarterly profits of $269 million, that data point was overshadowed by its deposit level of $104.5 billion at end-March. This marked a drop of nearly $72 billion from the level at end-2022.
The actual flight of cash topped $100 billion as First Republic's holdings were bolstered by a $30 billion infusion of funds announced in March from a consortium of 11 US private banks.
Tuesday's brutal selloff in shares means First Republic has lost more than 90 percent of its value since early March.
On Monday, First Republic also disclosed it was cutting 20 percent to 25 percent of its staff.
The dismal figures have prompted fresh talks among private financiers and Washington bank regulators on another initiative to try to stabilize First Republic, the Financial Times reported Tuesday.
"We do not see any easy solutions for the bank, and we still see a material probability that there is little left for equity holders once this situation fully plays out," said Morningstar analyst Eric Compton in a note.
"As we rerun the numbers based on the updated balance sheet, we do not believe First Republic will be profitable on a go-forward basis with its current balance sheet," said Compton, who estimated quarterly losses of $400-$500 million.
Regional banks have been under pressure since SVB collapsed. Lenders like Comerica and KeyCorp have signaled a weakening profit outlook, though they have not been considered unstable.
Still on Tuesday, KeyCorp, Zions Bancorp and Fifth Third Bancorp all lost more than five percent. -- Agence France-Presse