Filtered By: Money
Money
LOOK: HSBC Global sees slow demand failing to fire up Asian exports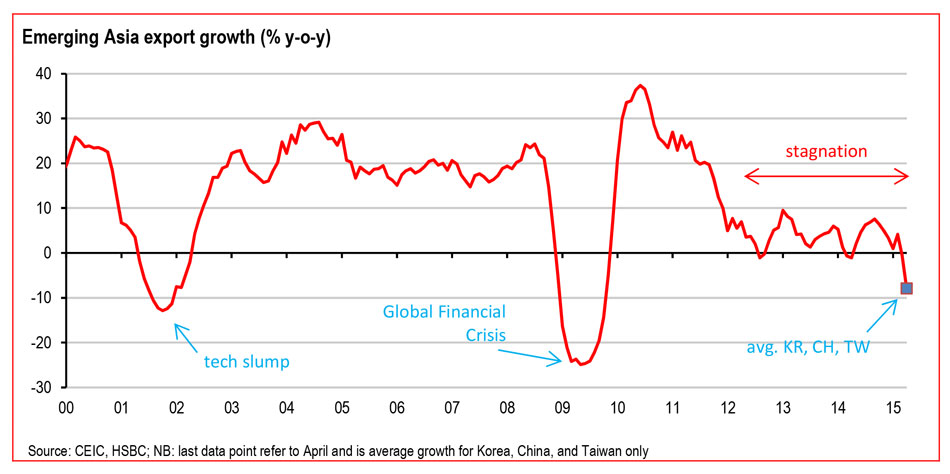 This chart, released by HSBC Global Research on Friday, shows export growth for emerging Asia since 2000.

There have been two big slumps: the first after the tech boom at the turn of the millennium, the second during the Global Financial Crisis, according to the report "What's going on in Asian export?"
HSBC Global noted there are two further points to make. One: since roughly 2012, exports have essentially stagnated, registering barely a third of the growth seen in the mid-2000s. Two: things have gotten a lot worse of late.
"Going by the numbers already reported by China, Taiwan and Korea (others are slower in compiling customs data), shipments have taken a dive of late. In fact, new export orders as reported by Purchasing Managers Indexes last month suggest that further weakness lies in store," the report read. – VS, GMA News