Filtered By: Money
Money
Sri Lanka president says China agrees to restructure loans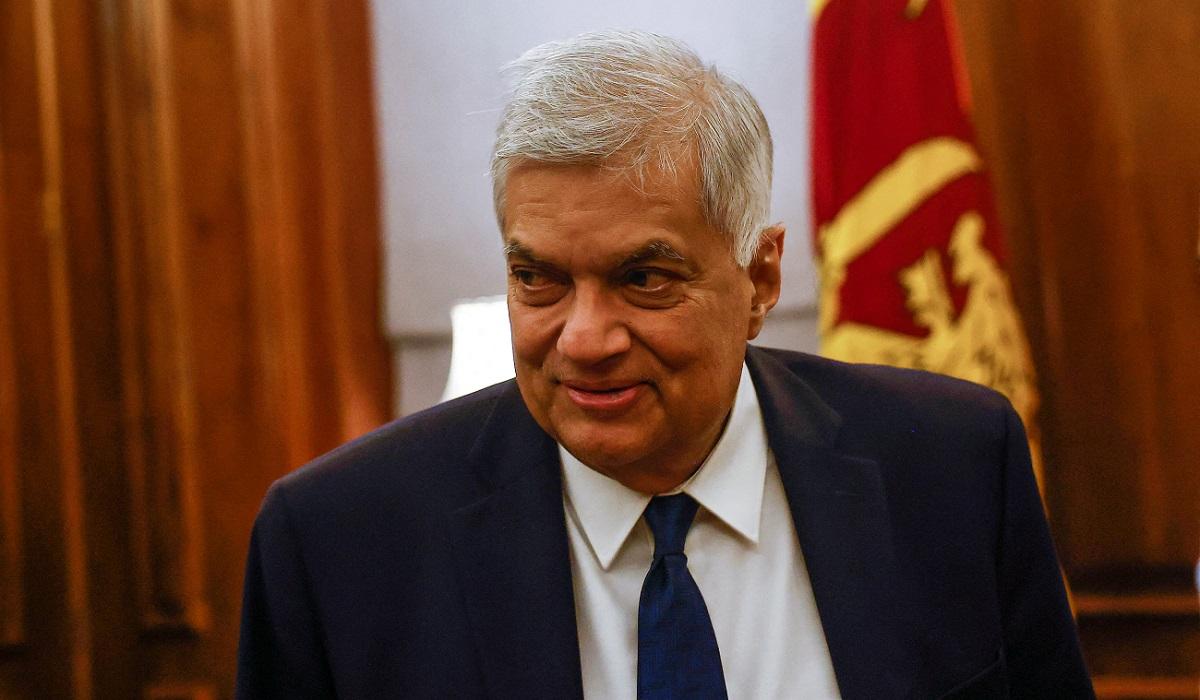 COLOMBO, Sri Lanka - Sri Lanka's president said Tuesday that China had agreed to restructure its loans to the bankrupt island nation, clearing the final obstacle to a long-awaited International Monetary Fund bailout.
An unprecedented economic crisis has seen Sri Lanka's 22 million people suffer acute food, fuel and medicine shortages, along with extended blackouts and runaway inflation.
President Ranil Wickremesinghe's government has been working to repair Sri Lanka's ruined finances and secure the sorely needed IMF rescue package.
But it was held up by debt negotiations with China, its largest bilateral creditor.
Wickremesinghe told parliament Beijing had now agreed to a restructuring and that he expected the first tranche from the Washington-based lender's promised $2.9 billion in funds to be released within the month.
"We have done our part, I hope the IMF will do theirs," he said in a special address to lawmakers.
Wickremesinghe said the state-owned Exim Bank of China had sent a letter to the IMF on Monday night signalling its willingness to go ahead with a restructuring.
"Sri Lanka has now received financing assurances from all major bilateral creditors," said Krishna Srinivasan, director of the IMF's Asia and Pacific Department.
This paves the way for the fund's board to approve a loan earlier agreed upon by its staff.
"Approval by the board would also catalyze financing from other creditors, including the World Bank and the Asian Development Bank," he said.
The arrangement will help authorities' program of ambitious reforms to aid Sri Lanka in emerging from its current crisis, he added.
Done deal
Sri Lanka defaulted on its $46 billion foreign debt last April.
Just over $14 billion of that is bilateral debt owed to foreign governments, of which China holds 52 percent.
Wickremesinghe's government entered into a staff-level agreement with the IMF for a $2.9 billion rescue package in September, but its release was held up pending "financial assurances" from creditors.
Japan and India, its other biggest creditors, along with others known as the Paris Club creditor nations, had given assurances this year, leaving only China to give its assent.
Financial analyst Murtaza Jafferjee, head of the Colombo-based Advocata Institute think tank, told AFP "a significant shift in China's earlier position" would have been necessary for the bailout to proceed.
Beijing had proposed a debt moratorium for up to two years instead of taking a haircut on its loans, an offer considered insufficient to meet the IMF's requirements.
The latest update is "very positive," said Mark Plant, senior policy fellow at the Center for Global Development.
"It looks like it's a done deal," he added.
'Rebuild this nation'
Sri Lanka's economic crisis culminated last July when tens of thousands of protesters stormed then-president Gotabaya Rajapaksa's official residence, forcing him to flee abroad and resign.
Wickremesinghe has imposed sharp tax hikes and ended energy subsidies to repair the nation's finances and meet the terms of the IMF deal.
The president warned last month that Sri Lanka would remain bankrupt for at least three more years and acknowledged that his austerity measures had caused discontent.
He told parliament on Tuesday that inflation had eased to about 50 percent, from a high of nearly 70 percent in September.
Police have used tear gas and water cannon to disperse protests against the government's economic reforms in recent weeks.
Government doctors and bank employees were among those who went on strike last week, defying a government ban on trade union action by "essential services."
Wickremesinghe faces his first test of public confidence on April 25, when Sri Lanka stages delayed local polls that were announced by the election commission on Tuesday.
The Supreme Court ordered Wickremesinghe last week to release funding to conduct the vote after the president said the government could not afford it. -- Agence France-Presse