Filtered By: Money
Money
US stocks end mixed as regional bank shares plunge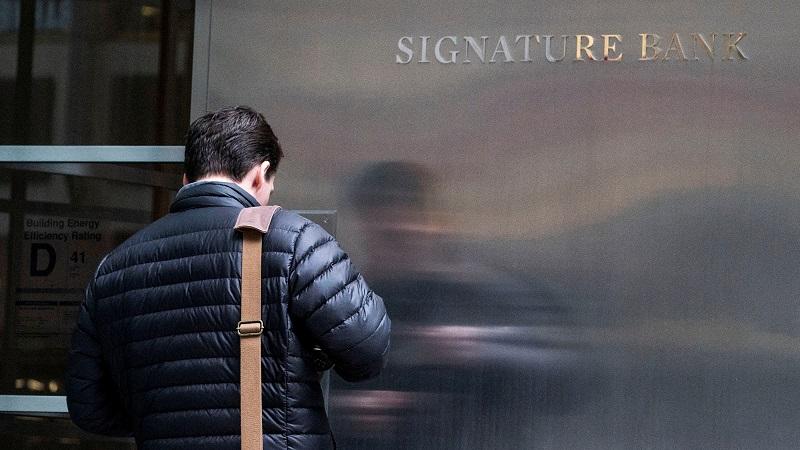 NEW YORK - Wall Street equities were mixed Monday at the end of a volatile session as several midsized banking stocks suffered another punishing sell-off amid worries of contagion.
The Dow Jones Industrial Average ended down 0.3 percent at 31,819.14.
The broad-based S&P 500 shed 0.2 percent to 3,855.76, while the tech-rich Nasdaq Composite Index advanced 0.5 percent to 11,188.84.
The session came on the heels of emergency announcements Sunday night from US federal bank regulators to guarantee all deposits at Silicon Valley Bank and Signature Bank after the entities were seized by US officials.
Regulators also added measures to ensure that banks have adequate liquidity in a bold action designed to avert other bank runs and strengthen the US system.
But big declines in other midsized banks disconcerted investors. First Republic dropped around 62 percent, KeyCorp plunged 27.3 percent and Zions Bancorp dropped 25.7 percent.
"No one is convinced we've seen the last of this," as far as problem banks, said Briefing.com analyst Patrick O'Hare.
"It's a 'sell first ask questions later' market," said O'Hare, adding that Monday's gains by Apple, Microsoft and other larger stocks showed a defensive inclination among investors to stick with reliable companies.
To that end, yields on US Treasury bonds retreated in a flight to safety as investors bet the Federal Reserve will pivot from its hawkish effort to counter inflation.
But O'Hare said the Fed could face a difficult balancing act as soon as Tuesday with the release of key consumer price data. If inflation remains elevated, the Fed will still feel pressure to hike interest rates later this month.
Among individual companies, biotech company Seagen jumped 14.5 percent after it reached an agreement to be acquired by Pfizer for $43. billion. Pfizer advanced 1.2 percent. -- Agence France-Presse