Filtered By: Money
Money
Renting out properties gives you that coveted passive income

Passive income or earning money without lifting a finger is the ultimate goal everyone wants to achieve.
To get there, a growing number of investors are turning to real estate as one of the more prudent sources of passive income.
Ask any landlord and you'll know that having a couple of rooms to let are enough to cover expenses well beyond their retirement years. An expanding population, booming economy and thriving tourism has ensured an abundant supply of occupants, especially in Metro Manila.
With the latest online shared-services like Airbnb and HomeAway, anyone with a room to spare can tap a global market of tenants in search of lodging.
Apart from a steady income, here is a list of the reasons why it makes perfect sense to invest in properties.
1. High demand

The Philippines has a vibrant rental market which is currently blessed by a strong demand from both locals and foreigners in search of a place to stay, practically across the market range, from budget to affordable to luxury units.
Property portal Lamudi found that 69 percent of Filipinos prefer to rent than buy a home and a majority of renters are between 21 and 34 years old, mostly fresh grads in their first or second job. Their sights are on maintaining a temporary shelter than a permanent home.
A separate poll conducted by ZipMatch revealed that younger Filipinos delay purchasing a home because of financial constraints:



Uncertain financial capacity (32 percent)




Insufficient income (21 percent)
Others simply do not consider owner a house a priority.
"For the younger generation in particular, renting allows flexibility, less commitment and less investment than making the big decision of buying a property," said Jacqueline van den Ende, founder and managing director of Lamudi in the Philippines.
The Philippines has a young population with a median age of 23.4 years, according to the 2010 Census of Population and Housing. This means that half of the household population is younger than 23.4 years old and will soon be joining the workforce.
Apart from local demand, the rental market is being driven by foreign investors and executives of multinationals who prefer prime real estate. Foreigners from countries with a more mature real estate market may find accommodations in the Philippines relatively cheaper. They are in the position to afford the luxury units in the market. Multinationals typically provide generous housing allowances to help ease the transition of their executives into the Philippines.
"Buoyed by the demand from Metro Manila's huge expat population, leasing activities in Metro Manila's high-end residential market remain healthy," Claro Cordero, head of Research and Valuation at Jones Lang LaSalle, said in a another Lamudi research.
He noted that "premium locations are still very bullish, while we're seeing healthy demand from the growing middle class for Metro Manila's secondary locations."
Asked to comment on the current market conditions, Cordero told iMoney that the prospects remain the same for this year.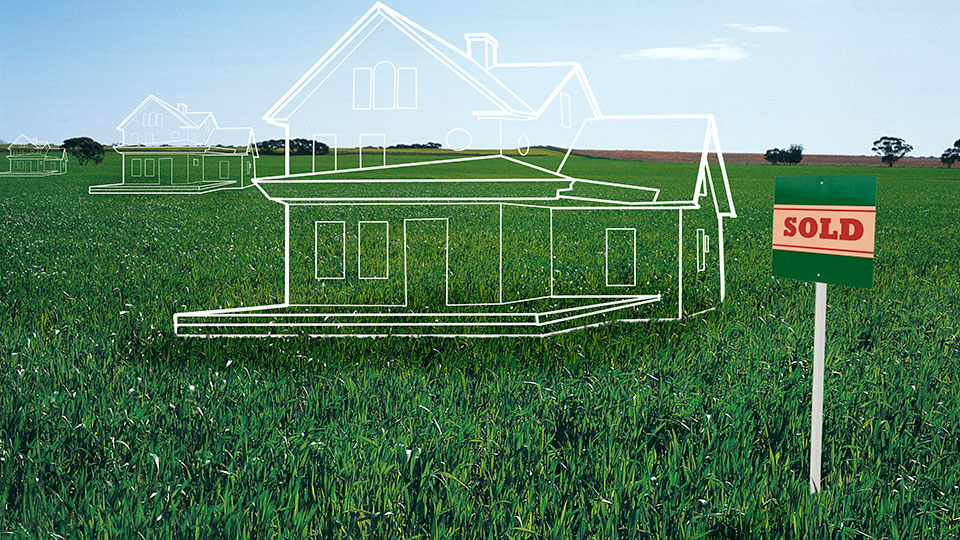 2. High occupancy rates

The demand for rental properties has pushed vacancy rates lower, especially in the business and financial hubs. This means landlords can worry less that their property will sit empty for long while.
Vacancy rates for residential condos in the Makati Business District dropped to 7.6 percent in the second quarter of 2015, down from 7.9 percent in the first quarter and 8.1 percent in the fourth quarter of 2014, according to Colliers Research & Forecast Report. The same is true in the other business centers of Metro Manila for the second quarter: Rockwell (4.35 percent), Fort Bonifacio (7 percent) and Ortigas (9.5 percent).
3. Affordable property prices

Property prices in the Philippines are one of the cheapest in Southeast Asia. A 120-square meter (sqm) apartment in the business and the financial districts of Metro Manila go for $3,156 per sqm on average, according to a 2014 study by UK-based research firm Global Property Guide. A similar apartment in the busiest part of Hong Kong can go for as high as $22,814 per sqm as or more than 7.2 times its Philippine counterpart.
Global Property Guide also pegged the price-to-rent ratio of apartments in the Philippines at 13 times. This means it would take 13 years of rent money to buy a 120-sqm apartment in one of Metro Manila's business districts. This is one of lowest, with the 9 years in Jordan being the lowest. In the case of Taiwan, the ratio is 64 times or nearly a lifetime being the highest.
From another point of view, this means that owning a property for rent in the Philippines is affordable enough and the yield is quite high – allowing you to cover the purchase price early on and earn a good net profit if you sell the property later on. This can't be said for a lot of other countries in the region.
4. High rental yield

A high demand for rentals and shortage of supply will surely bump prices higher. This makes the Philippines a bright spot in the rental market. Condos can be leased from P590 to P1,135 per sqm per month, according to Colliers International. The real estate services company estimates the rates rising by 6.08 percent in 2016.
Global Property Guide noted that owners of condo units in Eastwood City, Makati Business District, Ortigas Business District, Rockwell, and Global City can earn back a gross rental yield of 7.5 percent from their investment, the highest in Asia. In contrast, Taiwan landlords gain little from their city center units at 1.57 percent.
Quick tip: Compute your property's rental yield

Get the sum of the rent you collect in a year and divide it by the total cost to buy your property and multiply it by 100. This means older homes will have a higher rental yield than newer ones. If you haven't bought the property yet and don't know how much it rents for, you can canvass prices at online listing sites such as ZipMatch for similar sized rooms or homes in the same city or district.

Example: Renting out a 35-sqm studio, which was bought at P3.3 million, for P20,000 a month. This will give you a rental yield of 7.28 percent, based on the following computation: P240,000 ÷ P3,300,000 x 100 = 7.28 percent, where P240,000 is P20,000 x 12 (months).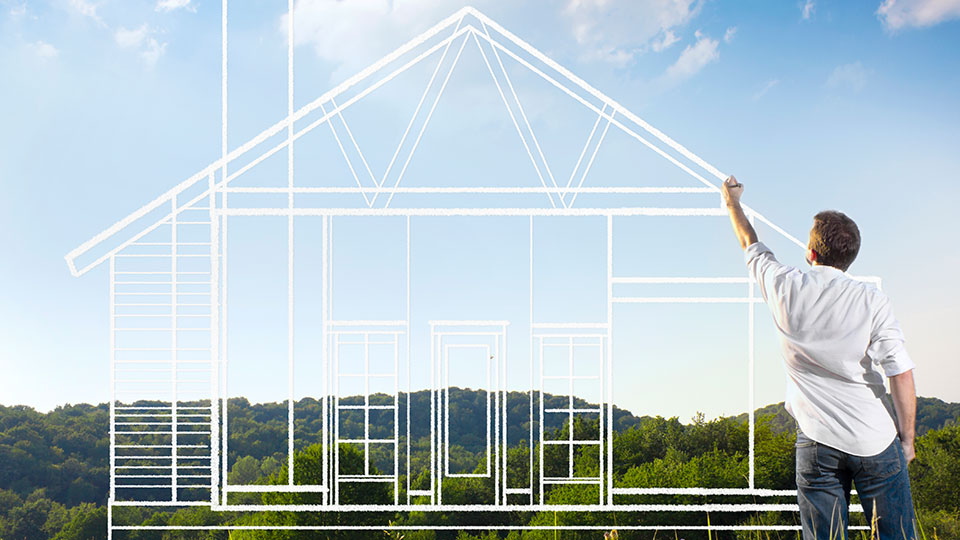 5. Growth potential

The rental business is no longer just for those who have specific properties. Homeowners now have a shot at playing hosts to foreign and local travelers through online services like Airbnb and HomeAway. There is no need to buy a separate property if you want to earn rental income. An extra room in the house can be booked easily online much like a hotel room.
Data from the Department of Tourism (DOT) showed consistent growth in tourist arrivals. A total of 3,109,349 visitors arrived in the Philippines in the first seven months of 2015, up 8.66 percent from 2,861,572 a year earlier.
From the 4.83 million international tourists who came to the Philippines last year, about 3 percent or 145,001 stayed in a rented home or apartment, according to the DOT's 2014 Profile of Visitors to the Philippines from Select Markets.
Bookings for Philippines rooms and homes via Airbnb skyrocketed in 2015, surging 300 percent year-on- year, Jia Jih Chai, Airbnb managing director for Southeast Asia and India, told reporters in July. While the majority of travelers came from Europe and the United States, domestic tourists also used Airbnb to book accommodations, Chai said.
According to a Senate Economic Planning Office report, the DOT estimates domestic tourism to grow to 47.7 million in 2015 and 56.1 million in 2016.
"Unlike hotels, staying in a house of a local gives travelers a sense that they belong in the place," Chai said. "There's also convenience in location since hotels are concentrated in a strategic locations."
Renting out rooms in your house is a great source of passive income to cover the cost of mortgage or just for extra cash if you don't have any other financial obligations.
The cons
Much like other investment channels, renting property also has its downsides which you need to consider. Although affordable by international standards, buying property requires a huge amount of initial investment especially if you're looking at prime locations.
Some condominium developers offer staggered down payments before the completion of a project under pre-selling terms that prices the property much lower than in the coming months. However, there are risks involved: the project may not finish for whatever reason or the location of the project does not augur well in the terms of price appreciation.
Aside from the initial cost, there are other expenses to bear such as maintenance and upkeep. Also, prepare for an encounter with bad tenants who do not pay on time and even run off and leave a large amount of unpaid rent and utilities.
You're also susceptible to the effect of oversupply which can result in a dearth of tenants. Colliers estimates vacancies to pick up in the third and fourth quarters and settle at 11.7 percent in 2016 with condominium projects being completed at the latter part of the year which will add rental space into the market.
"With 5,500 new units set to be delivered in the second half of 2015, landlords must brace for a more competitive environment," the report said.
Keep in mind that properties are the first to take a hit when asset bubbles burst. Real estate in the Philippines was one of the worst hit during the 1997 Asian financial crisis. Land values in Makati and Fort Bonifacio only recovered to pre-crisis levels in 2014, according to data from Colliers International. In Ortigas Center prices will barely reach those levels next year.
There are ways to get around the downsides, like stepping into the game early and keeping a well-managed investment portfolio. If you play to the strengths of the Philippine rental market, you can easily step aside and watch your property keep on yielding that much coveted passive income.
This article first appeared in slightly different form on iMoney.