Filtered By: News
News
LOOK
Manila Bay's 'white sand' beachfront readied for Sept. 20 public opening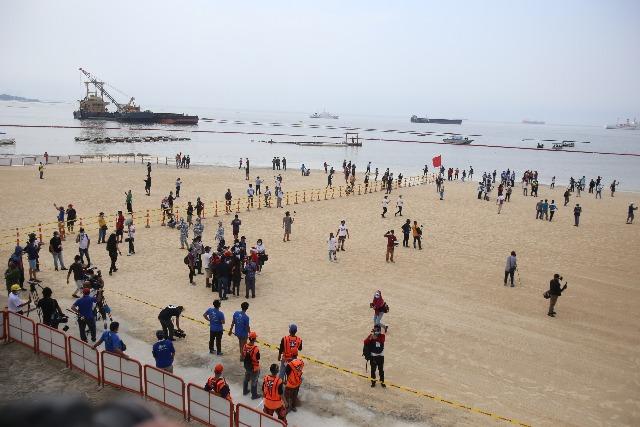 The government is set to open to the public this coming Sunday, September 20, the portion of Baywalk area in Manila Bay spruced up with crushed dolomite rocks from Cebu.
The Department of Environment and Natural Resources (DENR) on Saturday invited the media, bloggers, and government agencies to take a preview of the newly-improved Manila Bay on the occasion of the International Coastal Cleanup Day on Saturday, as can be seen in photos by GMA News' stringer Danny Pata.
DENR placed 500 tons of crushed dolomite to beautify and rehabilitate a stretch of Manila Bay's shoreline close to the Baywalk strip along Roxas Boulevard.
The dolomite used to beautify the coastline of Manila Bay is not a health hazard in its bulk state, the Department of Health (DOH) has clarified amid warnings by some sectors that crushed dolomite could pose respiratory risks. —LBG, GMA News