Filtered By: News
News
LOOK
Detainee mom's baby who died of pneumonia lies in repose in Manila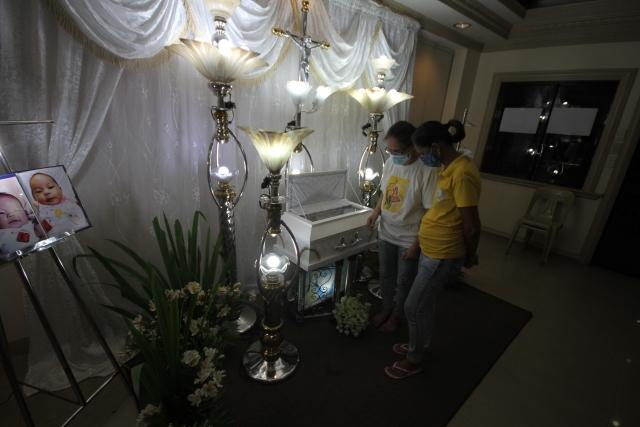 The remains of baby River, detained activist Reina Mae Nasino's three-month-old daughter who died after getting diagnosed with pneumonia, currently lie in repose at a funeral home in Pandacan, Manila.
Kapatid, a group of families and friends of political prisoners, on Saturday said the family was able to talk to Nasino, who was heavily emotional after hearing the death of her daughter.
On Friday, October 9, Baby River's pediatrician "regretfully" reported that the baby's lungs have succumbed to bacterial infection and are quickly deteriorating, lawyers of Nasino said in their urgent motion to the Manila regional trial court.
"She is no longer responding to medications and may expire any moment," the lawyers added.
Nasino's supporters renewed calls for her release from jail as River "struggled for survival" at the Philippine General Hospital (PGH) after being diagnosed with pneumonia.
The baby was brought to the Manila Medical Center on September 24 after showing COVID-19 symptoms. She tested negative for the infectious disease but was found to have pneumonia.
The Manila Regional Trial Court Branch 20 on July 30 stood by its refusal to allow Nasino to stay with River until the child is a year old.
Nasino, an activist who faces charges for illegal possession of firearms, gave birth on July 1 and was returned to the city jail with her child the following day. —LBG, GMA News