Filtered By: News
News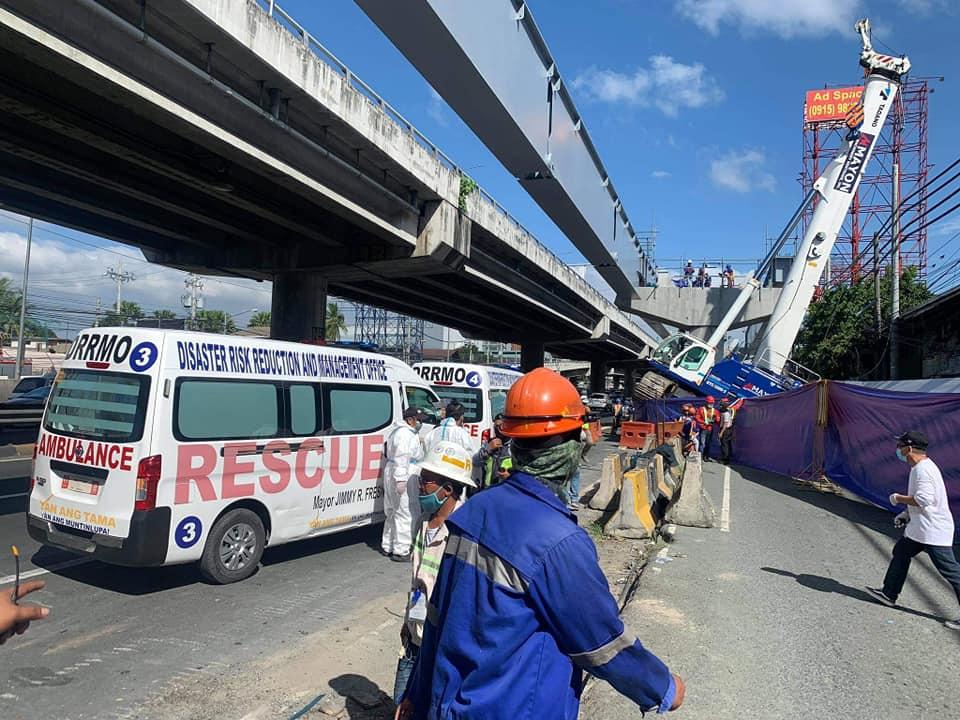 Solon bats for urgent investigation into Skyway steel girder incident
Muntinlupa City Representative Ruffy Biazon on Saturday called for an urgent and in-depth investigation why the steel bar from the ongoing Skyway project fell, killing one and injuring four others.
EEI Corp., the contractor of the Skyway extension project, earlier said that a crane was being positioned for its next task tilted and fell on the girder.
"This incident necessitates an urgent and in-depth investigation as to the cause of the crane's malfunction, which led to the crash of the Skyway steel girders. To a layman's observation, it appears to be a preventable accident," Biazon said in a statement.
Biazon also said that the contractor will be held accountable.
"Definitely, the contractor will have to be held accountable to the loss of life, limb, and property. The appropriate authorities should immediately conduct the investigation and report out the findings," he said.
Earlier, the EEI said that it is monitoring the condition of those injured and "trying to get in touch with their next of kin for proper coordination and to extend any assistance they may need."
Meanwhile, Biazon assured Muntinlupa residents that the incident will not occur again.
"With the construction of the Skyway extension in the Muntinlupa area still ongoing, Muntinlupeños should be assured and guaranteed that this will never happen again. We do not want to live under the threat of being killed by falling debris and equipment," Biazon said.
"Let not the Skyway become a highway to heaven," he added.
Due the incident, the completion of the Skyway Extension project from Susana Heights, Muntinlupa all the way to Sucat, Parañaque has been pushed back to February 2021 from its December 2020 original target. —LBG, GMA News