Filtered By: News
News
'DEADLY SHOOTOUT'
Barbers: Claims of PNP, PDEA that ops were legitimate are both 'highly questionable'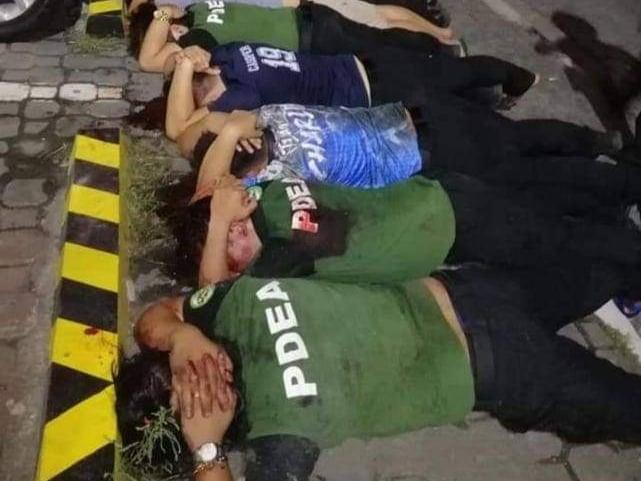 Surigao del Norte Representative Robert Ace Barbers is seeking an investigation on the deadly shootout between policemen and anti-drug agents near Ever Gotesco mall in Quezon City on Wednesday afternoon.
Barbers, chairman of the House committee on dangerous drugs, said Thursday the separate claims of the Philippine National Police (PNP) and the Philippine Drug Enforcement Agency (PDEA) that their operations are legitimate "are both highly-questionable."
"Both police and PDEA claim their respective anti-drug operations in Ever Gotesco yesterday are legitimate. If this is so, there could be no firefight because there should be coordination between them as required under Sec. 86 of Republic Act 9165 before any legitimate anti-drug operation can be carried out," Barbers said.
"Under this section, the police should properly coordinate with PDEA but it appears that the police did not," Barbers added.
But a report by James Agustin's report on Unang Balita stated that, based on documents shown by a source, the Quezon City Police District (QCPD) has coordinated with PDEA regarding a buy-bust operation it will conduct in the area as early as February 23. The preoperation report included the names of the targets.
In response, PDEA issued a certificate of coordination that the QCPD District Special Operations Unit extended to February 25 as it has only a 24-hour validity.
Citing media reports, Barbers said the police conducted a buy bust operation against drug sellers who turned out to be PDEA agents.
"If the news reports are to be believed, PDEA seems engaged in or conducting a 'sell bust.' If this is so, PDEA's sell bust operation is not legal because it borders on the illegal act of instigation and drug selling or trafficking," Barbers noted.
"If PDEA adopts 'sell bust' as its policy, then it would appear that this organization is like a drug syndicate for practicing and allowing drug trafficking," Barbers added.
The lawmaker added that the presence of high ranking police officials in the area was another "suspicious" angle that he wants to be looked into.
"This adds to the irregularity in the total scenario. On the other hand, news footage showing several PDEA agents in uniform, taking positions during the early stages of the fight, seems to show a prepared operation," he said.
"These things will have to be clarified in order for us to introduce proper legislation," Barbers added.
Independent probe
Former Speaker Alan Peter Cayetano also wants an independent probe to shed light on the incident. He said the supposed lack of coordination between cops and drug agents must be looked into.
"Sino ba diyan 'yung talagang nanghuhuli at sino 'yung involved sa droga, is it a misencounter na both the police and PDEA ay talagang hinahabol lang 'yung pusher or it's either one or two of them involved..." Cayetano said in an event in Quezon City.
"Malalim to, sintomas 'yan ng malalim na sakit ng droga at law enforcement sa ating bansa," Cayetano added.
Muntinlupa Representative Ruffy Biazon, for his part, said this incident shows "when bodycams in law enforcement operations are needed to have a record of what really happened."
At least three individuals were killed in the alleged misencounter that took place at the parking lot of a fastfood restaurant along Commonwealth Avenue. Earlier reports said two of the fatalities were members of the PNP.
A joint PNP-PDEA Board of Inquiry will be established to investigate the incident.
PNP spokesman Police Brigadier General Ildebrandi Usana said the incident would in no way affect the operational relationship between the two agencies.—AOL/RSJ, GMA News