Filtered By: News
News
No definitive evidence of Metro Manila COVID-19 surge –DOH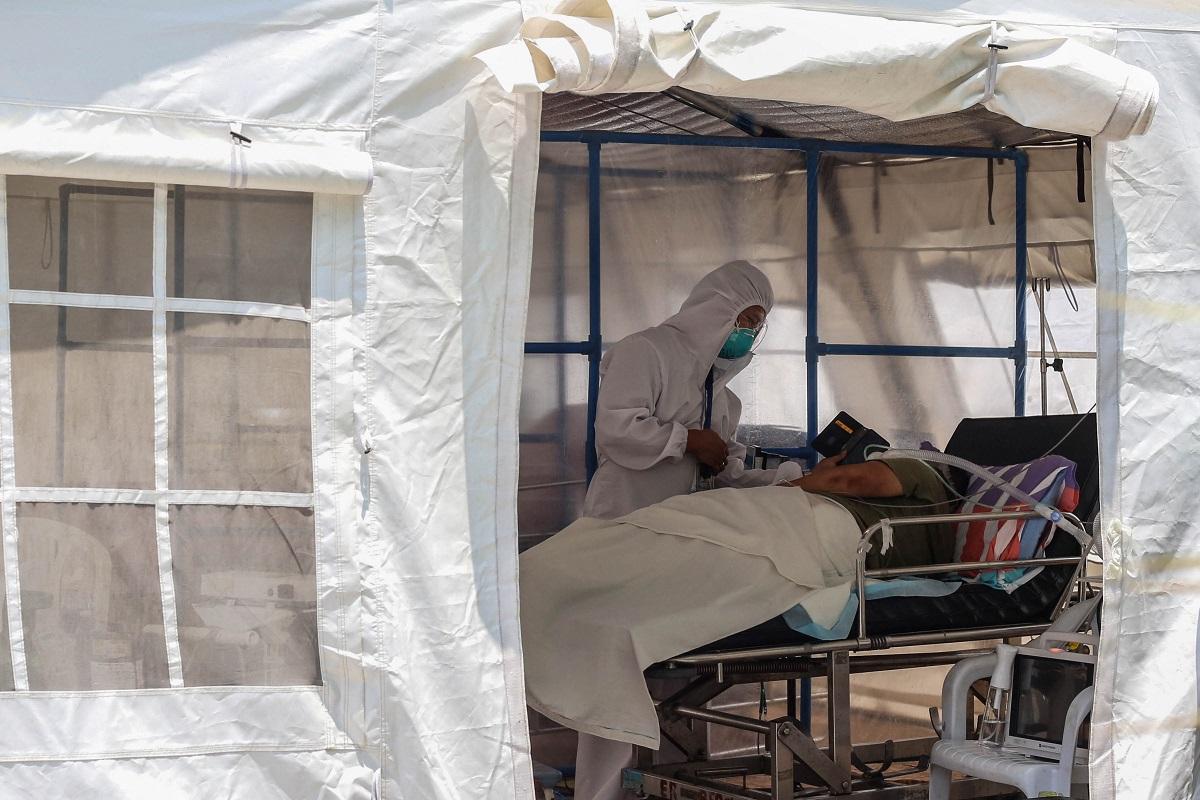 Though there is an increase in COVID-19 cases, the Department of Health (DOH) said there is no definitive evidence that another surge of infections is occurring in the National Capital Region (NCR).
The OCTA Research group earlier reported that NCR recorded an average of almost 1,000 cases daily while its reproduction number climbed to 1.33 from last month's 0.66.
A reproduction number of one or higher is an indication of the continuous transmission of the virus.
"We acknowledge that there is an increase of our case metrics which is why we urge people to continue adhering to the minimum health standards and get vaccinated," DOH Undersecretary Maria Rosario Vergeire said in a statement.
Vergeire also urged local government units to strictly implement health protocols.
Citing data from the DOH Epidemiology Bureau, the agency said NCR is still at moderate risk despite showing a 19% increase for its two-week growth rates and average daily attack rate of 6 cases per 100,000 population.
The DOH said Makati, Las Piñas, Pasay, Pasig, Taguig, Paranaque, Manila, Valenzuela, Navotas, Marikina, and Caloocan all have positive growth rates.
Meanwhile, Makati, Las Piñas, and Pasay have high-risk ADAR
"In terms of our health care capacity, nationally we are seeing low health care and intensive care utilization rate. We are also closely monitoring pending ER admissions," Vergeire said.
According to Vergeire, authorities must continue preparations to strengthen the capacities of the local health system and further augment resources.
"We need to make sure that we have enough capacity to cope with the demand in the event that cases continue their upward trend," she said.
The OCTA Research group earlier recommended a "circuit-breaker" lockdown amid the threat of the more infectious Delta variant.
Health Secretary Francisco Duque III on Tuesday agreed with OCTA Research's recommendation to implement "circuit breakers" amid the local transmission
He added, however, that such measures still need to be discussed by medical experts and the government's inter-agency COVID-19 task force, which will convene on Tuesday.
The Philippines logged 1,562,420 COVID-19 infections, of which 1,478,625 have recovered and 27,318 have died. — DVM, GMA News