Filtered By: News
News
PHL's new tourism campaign: 'It's more fun in the Philippines'
The Department of Tourism unveiled Friday morning its new tourism campaign dubbed "It's more fun in the Philippines."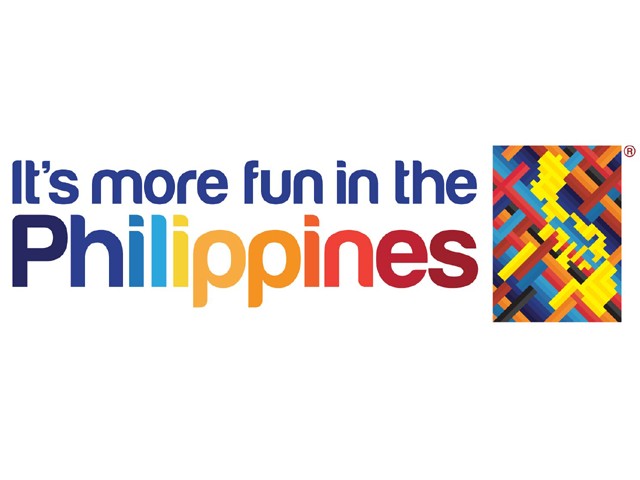 Tourism Secretary Ramon Jimenez said the campaign is simple and truthful and answers the simple question, "Why should I go to the Philippines?"
The DOT posted on Twitter, quoting Jimenez: "Starting tmrw all Filipinos will hav a simple truthful ans 2 d question why should I go to the Philippines. "It's more fun in my country."
"We need a line that is easily understood. Competitive. More fun in the Philippines is true. Kering keri natin ang campaign na 'to," said Jimenez.
Jimenez showed reporters two logos, one for its national campaign and one for its international campaign.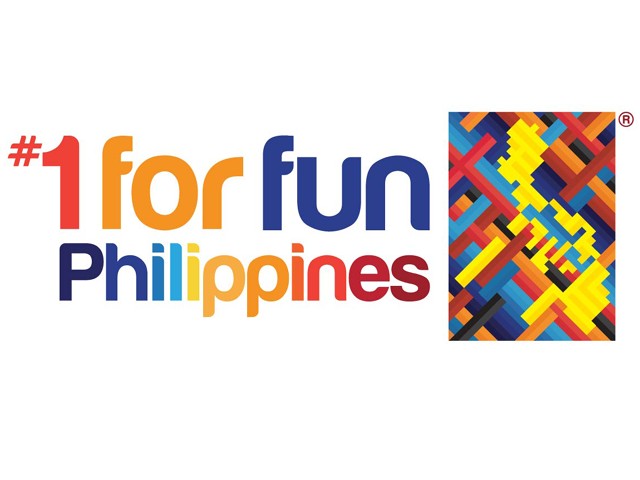 "#1 for fun Philippines" is the slogan for the domestic market, while "It's more fun in the Philippines" is for the international campaign.
For the past week, the DOT, through private briefings with traditional media and social media personalities, has been trying to create buzz about the unveiling of its new campaign.
Ever since he was named the replacement for resigned Tourism Chief Alberto Lim, advertising pillar Jimenez has indicated that his strategy will tap the growing power of social media.
"Believe in the beauty of your country. Sell it at every turn. Sell it on Facebook, on Twitter, on Multiply. Talk about your country because we deserve a visit from the world," Jimenez said in an interview last September on GMA News TV's "State of the Nation."
'Fun tayo'
Jimenez said at the launch on Friday morning, "Everything's more fun in the Philippines. Planking is more fun in the Philippines. Root canal is more fun."
He added, "Simple truth is always what works best when you want to persuade someone. We promise only what we can deliver NOW." Jimenez also reminded Filipinos to get in on the spirit: "We should remind each other, 'O guys ah, fun tayo, ngumiti ka, huwag ka um-attitude diyan!'" Via text to GMA News Online, former Tourism Secretary Gemma Cruz Araneta cautioned that "for any slogan to be effective, it has to be backed up by the proper infrastructure, clean facilities, destinations that are uniquely Filipino, and of course, people who are proud of their country." In the end, any marketing campaign will only be as good as its product, the country itself. The safety of tourists is still a major concern. The tourism industry suffered a downturn in 2010 when a global audience watched live as Manila police failed to save eight Hong Kong nationals who were killed in a tourist bus in Luneta by a rogue policeman. Top trending topic
The new campaign was conceived with the help of
BBDO Guerrero | Proximity Philippines
, but Jimenez was quick to point out: "This is not my campaign. This is not BBDO's campaign. This is not DOT's campaign. This campaign belongs to everybody."
DOT also launched its new website for the campaign,
http://itsmorefuninthephilippines.com/
.
In the Philippines, the campaign also figured prominently on Twitter. The hashtag "#ItsMoreFunInThePhilippines" is leading, "#1ForFun" is 2nd, and "More Fun In The Philippines" is 5th as of posting time. "DOT" is 3rd and "Mon Jimenez" is 9th.
Netizens quickly posted their reactions on Twitter within the hour the campain was launched, with some people saying they love its simplicity, while others said it lacks punch.
– Karen Galarpe with Gayna Kumar and Lian Nami Buan/HS, GMA News