Filtered By: News
News
Slain ad exec's friends and family unite to find justice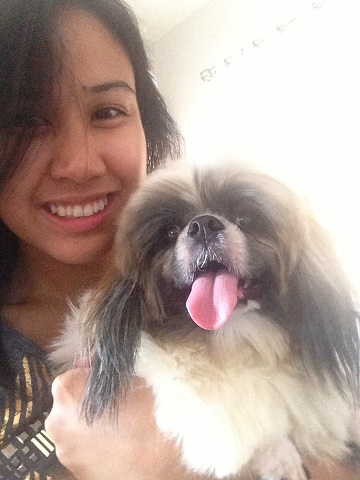 Photo from Kae Davantes' Facebook page.
On Monday, friends and family of Kristelle "Kae" Davantes, an account manager at McCann Worldgroup Philippines' MRM Manila,
created a Facebook page calling for justice
for her.
The 25-year-old was found dead near a bridge in Cavite on Sunday.
"Families and friends, let's all unite. We will not stop until we find justice. To our Kae, we love you so much," it says on its profile.
Another post on the page said that the family will release information once they have grieved properly.
"For now, we would appreciate that you continue to spread this awareness so we can get the justice KAE deserves," read the message.
On Twitter, posters used the hashtag #justiceforkae to express their dismay, anger and sadness, as well as to demand justice.
"Justice is a poor substitute for a life, but we'll take it. #justiceforkae," said Leigh Reyes (@leighpod), who also works in the advertising industry.
McCann Worldgroup released their official statement on Monday, which expressed gratitude to those who extended their condolences to Davantes' loved ones.
"We are shocked and saddened by this news. We are one with the Davantes family in this time of grief and we will continue to offer them our full support. We respect their request for privacy in this time of breavement, as we await the complete and accurate details from the ongoing investigation," said the statement.
Details
Silang P C/Supt. Dario Roxas told GMA News Online that the body was found in Tibagan Bridge in Silang, Cavite, by one Erwin Mojica, who reported it to the authorities at 6 a.m. after passing by the bridge.
There were stab wounds in her neck, while a handkerchief was used as a gag. The body bore no signs of sexual abuse. It was clothed at the time of its discovery.
The body was confirmed to be Davantes by a man called Vince, one of her co-workers.
In a report in Adobo Magazine, Davantes was reportedly last seen driving a gold Toyota Altis in in Bonifacio Global City. The car, with plate number PIM 966, is still missing.
"The last time the team got to be with her was last Friday. They ended the week in the usual manner, having a couple of drinks at a bar at BGC, Fort Bonifacio. They parted ways around 1 a.m. (Saturday, September 7). Kae was last seen driving out of the park car in her Toyota Altis," said Budjette Tan, executive creative director of MRM, who changed his profile picture in honor of Davantes, who was a fellow Batman fan.
The body is now with relatives in Las Piñas City.
Davantes started work with McCann in September 2011. She earned a master's degree in Marketing Communications from De La Salle University and a Business Administration degree from Southville Foreign University.
— BM, GMA News