Filtered By: News
News
DOJ chief: Slain prosecutor probably handled 'hazardous' cases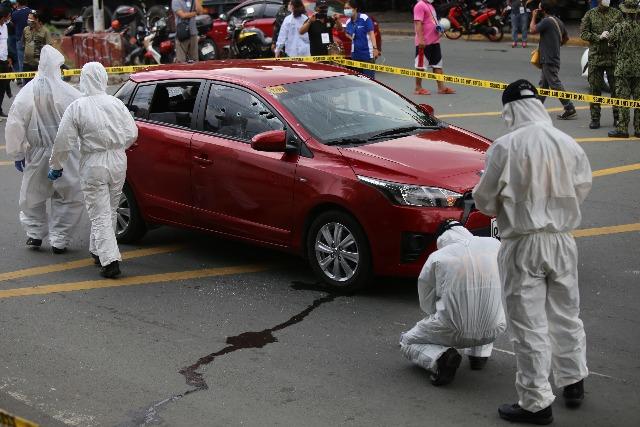 Justice Secretary Menardo Guevarra on Thursday said he is confident that the ambush-slay of Manila Senior Assistant City Prosecutor Jovencio Senados will be solved soon, adding that the 62-year-old official may have handled "hazardous" cases in his "many years" in the service.
Senados, chief of the inquest division of the Manila prosecutor's office, was gunned down in Paco on Tuesday. The National Bureau of Investigation is looking into the incident.
"NBI operatives are working on the case. It will be prudent to let them build up the case quietly for now. I am confident that they will be able to solve this crime very soon," Guevarra said in a message to reporters.
"Prosecutor Senados had been in the prosecution service for many years. As chief of the inquest division of OCP (Office of the City Prosecutor) Manila, he had probably handled hazardous cases that had placed his personal security at great risk," he added.
Guevarra earlier confirmed that the inquest division has been abolished by the new city prosecutor, who farmed out all inquest cases to the office's divisions "after noting that the number of inquest cases in 2019 almost equalled the number of cases for regular preliminary investigation."
Inquests are summary investigations in which prosecutors decide whether to release, charge, or further investigate persons who were arrested without a warrant.
Last March, Senados as chief inquest ordered the release of more than 20 people who were arrested for allegedly violating Manila's curfew ordinance.
Some 50 lawyers, prosecutors, and judges have been killed since 2016, according to the National Union of Peoples' Lawyers.
In one case, which involved Quezon City Prosecutor Rogelio Velasco, the prosecutors who investigated murder allegations against three policemen dismissed the complaints in 2019 due to "insufficiency of evidence."
Velasco was killed in his car by four gunmen on May 11, 2018. His daughters, who were with him in the vehicle, survived the shooting. — BM, GMA News