Filtered By: News
News
After claiming win over virus Roque admits 'one life lost is one too many'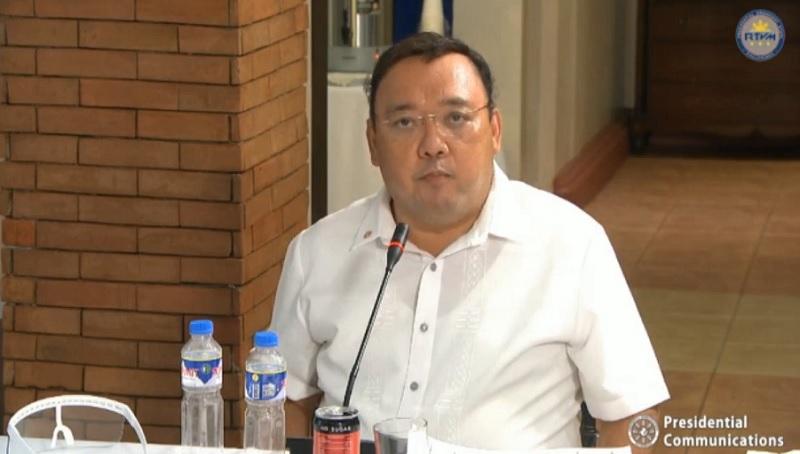 Following an earlier declaration that the country was winning against the illness due to fewer deaths, Presidential Spokesman Harry Roque on Sunday said "one life lost is one too many" in the country's fight against the coronavirus disease 2019 (COVID-19).
"It is worth mentioning that there is a tremendous increase in the number of recoveries and a sharp decline in the number of deaths. Nonetheless, we sympathize with the families who lost their members and loved ones due to COVID-19," Roque said in a statement.
"We believe that one life lost is one too many and that these numbers will not lull us to a false sense of security but instead make us work double time in improving our response against COVID-19," he added.
Roque also pointed out that the country's case fatality rate as of July 19 stood at 2.7 percent, lower than the global average of 5.5 percent.
The spokesman earlier maintained that the Philippines was winning against COVID-19, citing the decreasing number of deaths and slower transmission of the virus.
"Naniniwala pa rin po ako at nais kong maniwala na tayo ay nagwawagi pa rin dahil nga po napababa natin ang mga namamatay sa sakit na ito, napababa natin ang pagkalat ng sakit na ito," he said.
The daily case bulletins of the Department of Health (DOH) showed that several deaths that occurred as far back as May were only being reported in July.
The DOH's case bulletins indicate that out of the 113 deaths reported on July 18, 15 occurred in May and 58 in June, while 33 of the 58 newly-reported fatalities on July 19 died in June.
'Aggressive testing'
Roque also attributed the rise in new COVID-19 cases in recent weeks to more aggressive testing.
In the last seven days alone, the DOH has reported over 2,000 new COVID-19 infections three times, with over 1 million Filipinos tested as of July 18.
Roque reiterated a previous prediction that the Philippines would have over three million cases "if the current government did not act decisively."
"The sad reality is that the virus is not going away easily until we develop a vaccine or find a cure. It is for this reason that the government is serious in looking at science in making decisions, such as the country's case doubling rate, the utilization of critical care facilities," he said.
The Philippines has logged 67,456 COVID-19 cases with 22,465 recoveries and 1,831 fatalities as of Sunday afternoon. — DVM, GMA News