Filtered By: News
News
IATF mulling use of antigen test to ramp up COVID-19 testing, says Nograles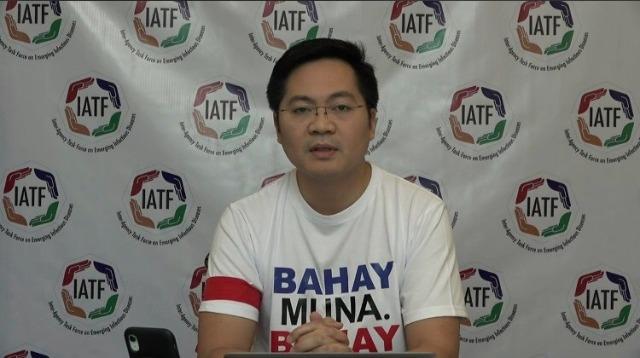 The Inter-Agency Task Force (IATF) on Emerging Infectious Diseases is eyeing the use of antigen test technology for conducting COVID-19 tests to ramp up the country's daily testing capacity, Cabinet Secretary Karlo Nograles said Thursday.
"The use of the antigen test technology is recently discussed in IATF. We are looking at how we can roll this out," Nograles said in an ANC interview.
"The turnaround time is 30 minutes. It is like a pregnancy test [kit]. If the protocols are approved by the IATF, this will ramp up our testing per day," he added.
Nograles explained that the antigen test technology is a process wherein a sample is taken from the individual and placed inside a kit and mixed with a solution before the test result for COVID-19 is revealed.
He said the antigen test is a better option compared with the use of rapid test kit, which tests the individual for antibodies IgM (immunoglobulin) and IgG (immunoglobulin G).
Testing positive for IgM is a sign of active COVID-19 infection while testing positive for IgG indicates that a person has recently recovered.
"It (antigen) does not test for antibodies. It detects the part of the COVID-19 virus, so it is more accurate," Nograles said.
The Department of Health considers the Reverse Transcription Polymerase Chain Reaction test -- conducted via swab test with the sample processed in a laboratory -- as the gold standard in conducting COVID-19 test.
According to Nograles, the country's average number of COVID-19 tests done per day is just at 21,000 due to lack of manpower and supplies in the 91 accredited laboratories.
In total, at least 1.19 million Filipinos were already tested for COVID-19 using RT-PCR test.
The Philippines has 72,269 COVID-19 cases so far. Of this number,23,623 recovered while 1,843 died. This makes the total number of active COVID-19 cases at 46,803. --KBK, GMA News