Filtered By: News
News
Issues on West Philippine Sea to be dealt peacefully — AFP chief Gapay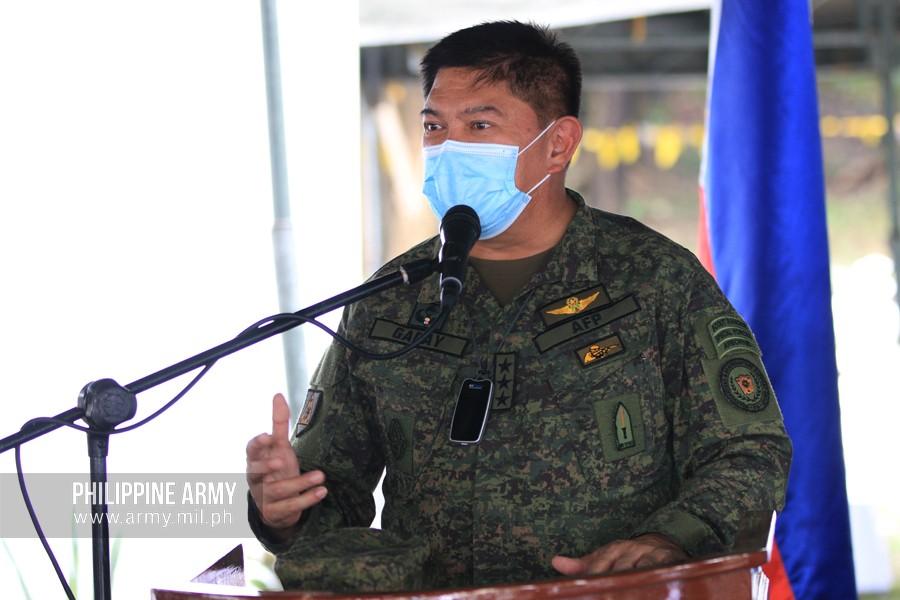 Newly-installed Armed Forces chief Lieutenant General Gilbert Gapay on Monday said territorial issues in the West Philippine Sea would be dealt with based on the rule of law.
At a virtual press briefing, Gapay said the Duterte administration is enforcing a "realistic and pragmatic approach" in addressing territorial issues in the resource-rich region, without undermining the Philippines' national interest.
Gapay said President Rodrigo Duterte never instructed the military to stop patrolling the area.
"Still, as part of the national direction in addressing the West Philippine Sea issue, we still abide by resolving this conflict or issues peacefully and based on the rule of law. That's our guarding principles and as we perform our mandate in upholding our sovereignty and preserving our territorial integrity in that Western part of the country," Gapay said.
Meanwhile, Gapay said he expects that the country's good relationship with China, which is claiming the entire South China Sea, would continue, especially now that there is a threat from the COVID-19 pandemic.
"It has warmed up already, we have seen how China helped us [in] the onslaught of COVID-19 pandemic in terms of giving PPEs, medical supplies..." Gapay said.
Earlier, Gapay said he would continue to push for the modernization of the military in order to uphold the country's sovereignty as well as the integrity of the national territory.
He noted that the military is the protector of the people.
Gapay, who belongs to Philippine Military Academy "Sinagtala" Class of 1986, replaced retired General Felimon Santos Jr., who is his batchmate.
Earlier in the day, Defense chief Delfin Lorenzana presided over the change of command ceremony between Santos and Gapay at theCamp Aguinaldo in Quezon City. — RSJ, GMA News