Filtered By: News
News
Duterte won't fire PhilHealth's Morales unless there's evidence of corruption — Palace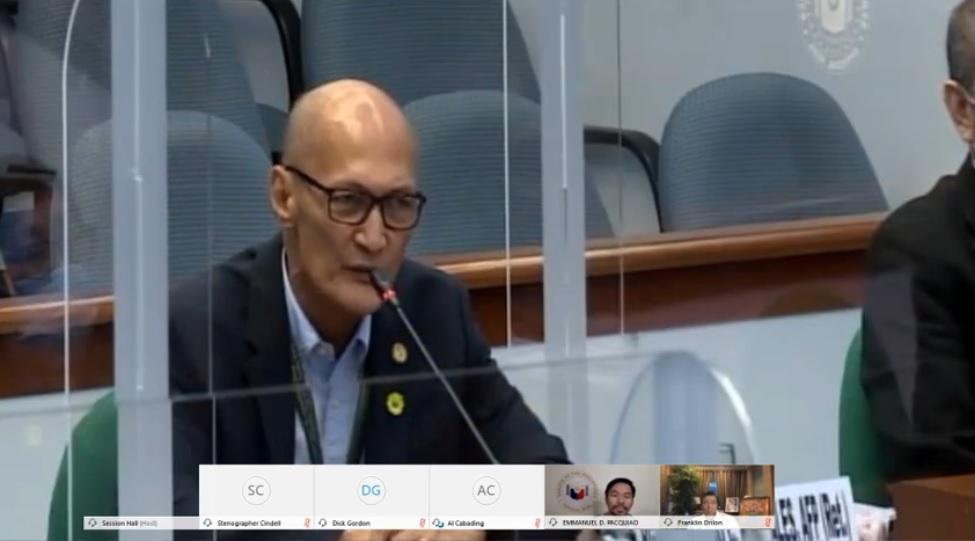 President Rodrigo Duterte will not remove Philippine Health Insurance Corp. (PhilHealth) chief Ricardo Morales unless there is proof that the retired military general is engaged in corruption, Malacañang said Wednesday.
Duterte's spokesperson Harry Roque made the statement when he was asked in an interview on CNN-Philippines whether Morales should take a leave of absence or resign amid claims of widespread corruption in the agency.
"That's really up to him. I am not in the position to tell him what to do. The President has said that he will not fire him unless there is evidence and I think the Senate now is in the process of documenting this evidence," Roque said.
"At the same time, there is a parallel investigation being conducted by Undersecretary [Jesus Melchor] Quitain."
Roque added: "I think after the evidence are unearthed, the President will move and do the correct thing."
Morales took over the leadership of PhilHealth in June last year amid the issue on alleged funding of dialysis treatment for patients who were already deceased.
"I have no evidence that he is corrupt himself. But when he was placed there by the President to replace a previous board and a previous president because of the WellMed scam, our expectation is he will take concrete steps to rid the agency of corruption," Roque said.
"I did not hear steps that he has taken to remove corruption in the agency. That to me is the most worrisome."
Morales on Tuesday denied protecting corrupt officials in the agency after former PhilHealth anti-fraud legal officer Thorsson Montes Keith revealed that officials were able to steal some P15 billion from the state insurer through several fraudulent schemes. — RSJ, GMA News