Filtered By: News
News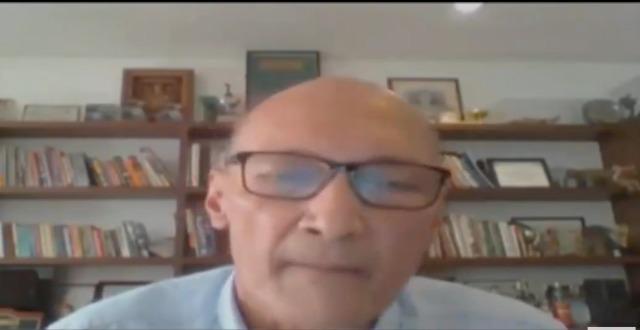 Morales says PhilHealth's Mindanao, BARMM vice presidents 'untouchable'
Two executives of the Philippine Health Insurance Corp. have an "inordinate influence" in the agency, PhilHealth president Ricardo Morales told a Senate inquiry on Monday.
Morales identified the influential officials as Datu Masiding Alonto, Jr., the PhilHealth's Vice President for Mindanao; and Khaliquzzaman Macabato, the Regional Vice President of PhilHealth Regional Office in the Bangsamoro Region.
Asked by Senator Risa Hontiveros why he considered Alonto and Macabato inordinately influential, Morales said, "I could not move them."
PhilHealth Senior Vice President Rodolfo Del Rosario said that the so-called Mindanao group in the PhilHealth was involved in alleged irregularities.
"Noong nag-imbentaryo po kami ng cases, there were cases pending against them, there were cases that remained unacted for the longest time," Del Rosario said.
"So I also conducted inventory of cases sa legal at nakita ko nga doon there were around 3,000 cases that were archived... The PhilHealth Board of Directors decided on the pending investigations. That's the reason why several administrative charges were filed," he added.
Whistle-blowers clear Mindanao group
Incumbent Board member Alejandro Cabading, however, that the so-called members of the Mindanao group were actually the "good guys."
"In my definition they are the hero, modern-day heroes... and these are the guys to actually bring about the operation of PhilHealth," Cabading said.
"Lahat po ng mga information binibigay sa akin, galing po sa kanila. These are the good guys around," he added.
Cabading said he thought former PhilHealth chief Roy Ferrer was lying when the he tagged the aforementioned executives as the corporation mafia at a congressional inquiry in 2019.
Former anti-fraud officer Thorrsson Montes Keith said the persons mentioned had no capacity to steal.
"Wala po silang hinahawakan na office dito sa central office to steal money, sa aking personal knowledge," Keith said.
Interim reimbursement
Morales and Del Rosario has been under fire since last week after Keith accused PhilHealth's senior officials of pocketing P15 billion through several fraudulent schemes, including the Interim Reimbursement Mechanism (IRM) for hospitals for COVID-19 cases, cash advances and the continuous procurement of IT equipment the agency already has.
These allegations have since been denied by PhilHealth officials.
Morales has said that being at the helm of PhilHealth for a year was not enough to cleanse the agency of corruption.
Also on Tuesday, Commission on Audit's Director 4 Cleotilde Tuazon has said that PhilHealth has only been able to liquidate P1 billion of the P14.7 billion worth of IRM that PhilHealth released to hospitals for COVID-19 response, possibly depriving resources for regions hardly hit by COVID-19 pandemic. -NB, GMA News