Filtered By: News
News
BRP Jose Rizal arrives in Hawaii for RIMPAC 2020 naval exercise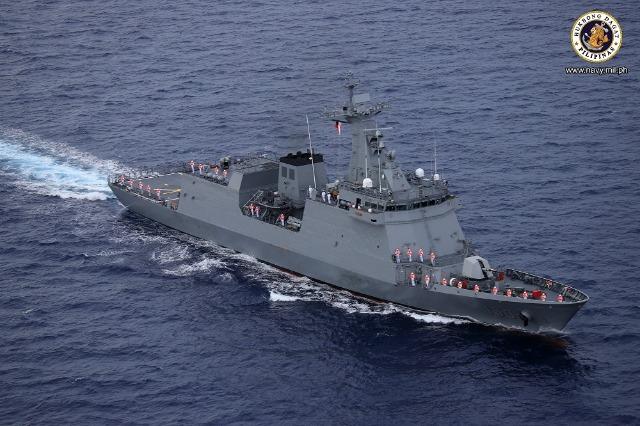 The Philippine Navy's (PN) brand new frigate, the BRP Jose Rizal (FF150), with a naval helicopter embarked, arrived at the Joint Base Pearl Harbor-HICKAM in Hawaii on Saturday where it will participate in the upcoming Rim of the Pacific Exercise 2020 (RIMPAC 2020).
Skippered by Captain Jerry Garrido, the Jose Rizal will be moored for the next three days at Pearl Harbor for logistical purposes, with none of the ships' 120 sailors and aviators allowed to disembark due to COVID-19 pandemic biosafety protocols.
The RIMPAC 2020 international maritime warfare exercise will run from August 17 to 31. The exercise is a unique training opportunity for participating nations, including the Philippines, to enhance their ability to integrate with an international force and improve readiness to contribute to a wide range of potential coalition operations.
The Philippine Navy, through this participation, aims to advance its maritime operational capability to multilateral levels, thereby increasing readiness and interoperability.
RIMPAC 2020 will be executed purely at sea, and the Jose Rizal, the Navy's first missile-capable frigate, will participate in the surface, air, sub-surface, and maritime security operations serials of the exercise. — DVM, GMA News