Filtered By: News
News
6 PhilHealth regional VPs take leave of absence amid ongoing probes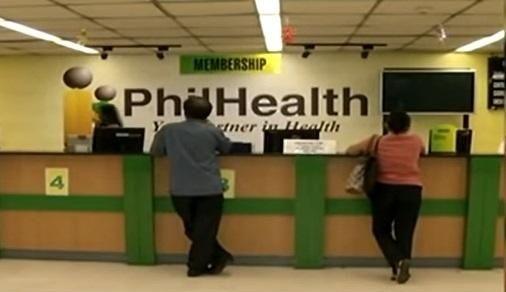 Six regional vice presidents of the Philippine Health Insurance Corporation have voluntarily filed an official leave amid ongoing investigations into alleged anomalies hounding the state health insurer.
In their letter dated August 15, a copy of which was shared by Anakalusugan party-list Representative Mike Defensor to GMA News Online, the six regional vice presidents informed PhilHealth executive vice president Arnel De Jesus of their decision to file official leaves effective August 17, except for the two of them who have been in floating status since September last year.
Those taking leaves are vice presidents Paolo Johann Perez (Region IV-B), Datu Masiding Alonto Jr. (Region X), Atty. Valerie Anne Hollero (Region VI), Atty. Khaliquzzman Macabato (BARMM), Dennis Adre, and William Chavez.
The PhilHealth officials said they decided to take a leave following the call of the Department of Justice and in support of the ongoing congressional inquiries.
"The ongoing Senate and House of Representatives investigations into graft and corruption at PhilHealth demands full cooperation from all its officers and staff. This is necessary to help determine and assign culpability in the most expeditious manner," they said.
"This (leave) will give investigators a free hand in finding out those responsible and finally bring them to account," they added.
As they take an official, the regional vice presidents said they have assigned an officer in charge in their respective areas so that their daily operations will not be disrupted and their delivery of service remains timely.
In a separate statement, presidential spokesperson Harry Roque confirmed that the six regional vice presidents have indeed filed their leave of absence.
He said Malacañang considered their move as the "right thing to do" after the Justice Secretary Menardo Guevarra asked those who are mentioned in their investigation to go on leave.
"The Palace reiterates the call of the DOJ Secretary, who heads the PhilHealth Task Force, for those officers under investigation, particularly the members of the Executive Committee (ExeCom) who have been named in the investigations of both Senate and House, to follow their action and go on leave," he added.
PhilHealth spokesperson Dr. Shirley Domingo said that the state insurer has yet to receive the applications for leaves of absence, but the six officials have already signified their intent to open up their books for scrutiny through a bank secrecy waiver.

"Hindi ko alam ang exact wording but it says 'We are waiving our right and allowing to look at our bank account'," she said in a report on GMA's "24 Oras Weekend" on Sunday.



The development was welcomed by Justice Secretary Menardo Guevara, who noted that officials of the main office should also file their respective leaves to make way for a clean investigation.

"I am glad that the regional vice presidents of Philhealth have voluntarily heeded my call for them to take a leave of absence while the investigations are going on, in order to preclude any suspicion that their presence may lead to suppression of evidence and thus hamper the conduct of these investigations," he said.

"I hope that officials at the PhilHealth Main office who have already been tagged in the ongoing congressional inquiries in aid of legislation, as well as those identified by the PACC, would likewise take a temporary leave so that Task Force PhilHealth may freely perform its mandate," he added.
The six regional vice presidents were earlier named by former PhilHealth chief Roy Ferrer as being part of the so-called "mafia" in the state health insurer.
Former anti-fraud officer Thorrsson Montes Keith, however, said the persons mentioned "have no capacity to steal."
"Wala po silang hinahawakan na office dito sa central office to steal money, sa aking personal knowledge," he said. —LBG, GMA News