Filtered By: News
News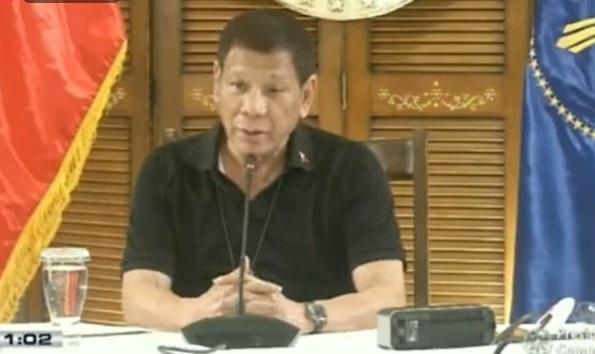 Supreme Court urged to step in amid questions on Duterte's health
The Supreme Court (SC) has once again been urged to order Malacañang to disclose President Rodrigo Duterte's health records following rumors that he had left the country over the weekend.
Lawyer Dino De Leon, whose petition the court had rejected last May, urged the tribunal to resolve his motion for reconsideration "in the interest of substantial justice and considering the urgency of the issue."
Duterte's spokesman Harry Roque denied last Sunday that the President left the country that weekend. On Monday, Roque said Duterte is in "perpetual isolation" to keep him safe from COVID-19.
Senator Christopher "Bong" Go, Duterte's former top aide, also shared a picture of the Chief Executive having a meal with his family amid reports that he left the country.
Duterte held a televised briefing aired Monday night to announce new quarantine classifications for Metro Manila and nearby provinces.
In April, De Leon petitioned the SC to compel the Office of the President to release to the public Duterte's health records, alleging that the nation's leader appeared unwell in public addresses during the COVID-19 emergency. The lawyer also cited the illnesses that Duterte had admitted to having.
Section 12, Article VII of the 1987 Constitution requires the disclosure of the state of the president's health in case of "serious illness."
But the SC said the allegation that Duterte is seriously ill is "unsubstantiated and is based merely on petitioner's surmises and conjectures regarding his perception of the declining health of the President."
The court ruled that De Leon failed to establish that he was entitled to the writ of mandamus.
De Leon filed a motion for reconsideration and followed it up with an urgent motion to resolve on Tuesday.
"The health of the President, especially at a time like this, should rightfully be disclosed to the public," De Leon said in the 10-page filing.
"The need for the nation to be protected from a feeble government is more pronounced in the middle of this pandemic... At the very least our people deserve to know if we have a leader who is still fit to lead the country," he added. — RSJ, GMA News