Filtered By: Just In
News
Cops involved in shooting of Army soldiers in Jolo 'not sure' who fired first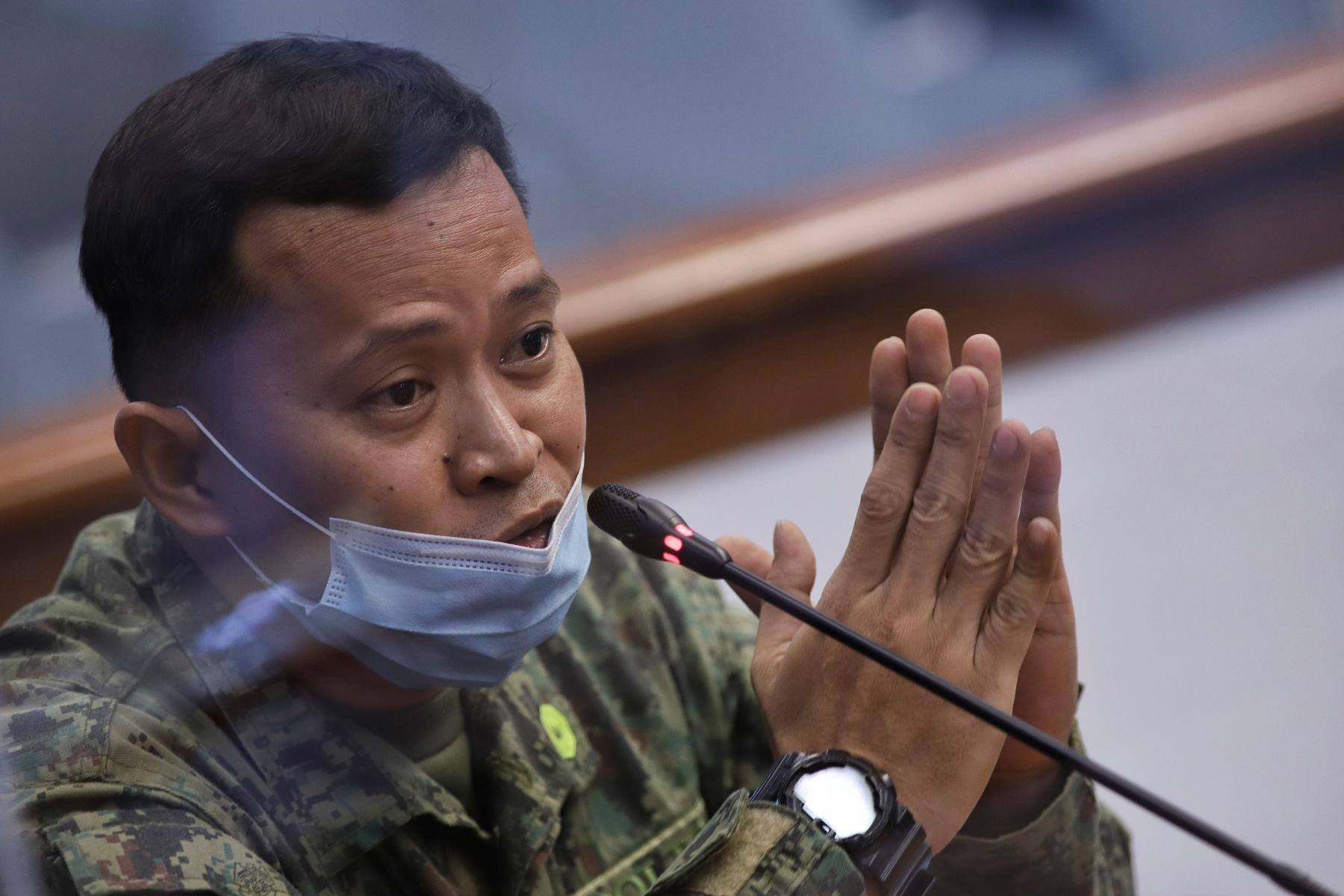 The police officers involved in the Jolo shooting incident on June 29 cannot pinpoint who made the first shot between their group and the four members of the Philippine Army who were killed.

During a Senate hearing, Police Senior Master Sergeant Abdelzhimar Padjiri claimed that Major Marvin Indamog, one of the four soldiers who died, alighted from the vehicle with a firearm.

"Pagbiglang bukas ng pintuan ng Montero niya, paglabas po 'yung dalawang tropa ko ang nakita niya. Ang nakaharap niya 'yung nasa likod ko, si [Patrolman Alkajal] Mandangan at [PSSg Almudzrin] Hadjaruddin," Padjiri said.

He said he was not able to see who fired first because the opened front door of the vehicle blocked him.

"Hindi ko na ma-identify, your honor, kasi nagkaputukan na po eh. Hindi ko na ma-identify kung saan ang putok kasi napaatras na po ako. Paglabas niya napaatras ako," Padjiri said.

Mandangan, for his part, admitted that he fired upon Indamog because he had to protect his life too.

"Paglabas ni Maj. Indamog may bitbit siyang baril. 'Yung M4. Pagbaba niya may bitbit na baril, nabulaga siya sa akin, nandoon ako sa tapat niya. Pag-angat niya ng baril, your honor, ayun nagkaputukan na," he said.

He, however, cannot ascertain too who fired first.

"Pero ikaw, pumutok ka?" Senator Ronald "Bato" Dela Rosa, who chairs the committee on public order and dangerous drugs, asked.

"Opo, your honor," Mandangan answered. "Hindi ko na ma...kung sino ang nakaunang magpaputok sa amin," he said.

"Kasi your honor, experience ko na, 'yung CO ko dati namatay, si Lt. Salim. Ako 'yung wounded, your honor. Kaya 'yun lang, isa lang ang buhay ko," he added.

Witnesses said Indamog was unarmed and even raised his hands when he alighted the vehicle, according to the National Bureau of Investigation (NBI).

Their probe even showed that the police "surrounded" the vehicle of the soldiers, the NBI added.

Padjiri, on the other hand, denied that the police planted the rifle of Indamog.

The NBI filed four counts of murder and planting of evidence against the nine cops allegedly involved in the shooting and recommended the filing of neglect of duty complaints against three more local police officers.
On June 29, the military men were tracking suicide bombers when the shooting incident transpired.
The soldiers were flagged down by cops in Barangay Walled City. Despite identifying themselves as members of the military, they were instructed to go to the police station for further verification of their identities.
According to a police spot report, the shooting incident happened when the soldiers escaped and pointed their weapons at the police officers. This allegedly prompted the policemen to fire at the soldiers.
The NBI said one of the killed soldiers had eight gunshot wounds while three gunshot wounds were found on the two other soldiers.—AOL, GMA News