Filtered By: News
News
Duterte: Doc said Barrett's esophagus may lead to Stage 1 cancer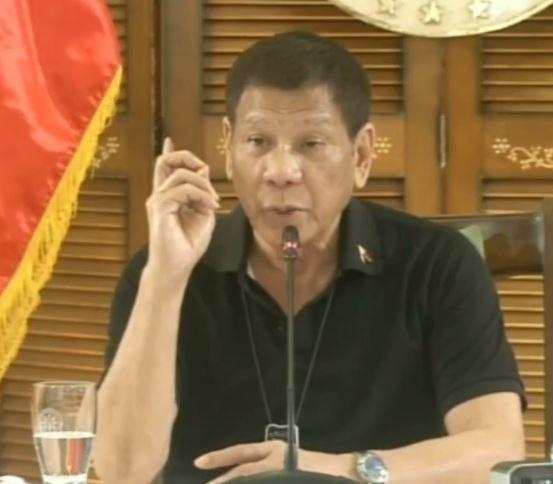 President Rodrigo Duterte's doctor has warned that his Barrett's esophagus may lead to Stage One cancer, the Chief Executive has said.
Duterte made the remark while assuring the public that he "will not allow corruption" in the management of funds for the Bayanihan Law 2.
"Matagal na kami sa gobyerno. Magpa-retire na lang, bakit pa namin pagsayangan?" Duterte said in a televised address from Davao.
"May pera ka naman, hindi ka na makakain. Kaya sabi ng doktor, huwag kang kumain ng taba kasi mamatay ka. 'Ikaw Duterte, huwag ka nang uminom kasi 'yang Barrett mo nearing stage one ka sa cancer.' So hindi na rin," he added.
Barrett's esophagus is a condition in which the lining of the esophagus is replaced by tissues similar to the lining of the intestine.
According to the United States National Institute of Diabetes and Digestive and Kidney Diseases, people with Barrett's esophagus may develop esophageal adenocarcinoma, a rare form of cancer.
It also said that gastroesophageal reflux disease (GERD) may increase one's chances of developing the condition.
Duterte, 75, has admitted to having GERD, Buerger's disease, spinal issues, daily migraines, and myasthenia gravis, aside from Barrett's esophagus.
Despite this, presidential spokesman Harry Roque maintained that Duterte was "88% healthy."
The president has also belied rumors that he secretly flew out to Singapore recently to seek medical treatment.
In April, the Supreme Court was urged to compel the Palace to release Duterte's medical records but the petition was thrown out for being "unsubstantiated." -NB, GMA News