Filtered By: Top Picks
News
Doctor's advice on Duterte's Barrett's esophagus given a 'long time ago' —Palace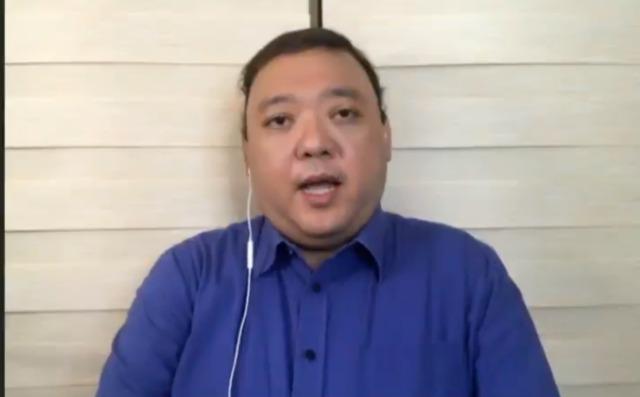 President Rodrigo Duterte only repeated what his doctor told him a "long time ago" when he disclosed to the public that his Barrett's esophagus was "nearing stage one cancer," Malacañang said Wednesday.
In an interview with CNN Philippines, presidential spokesperson Harry Roque allayed concerns about Duterte's health, saying the 75-year-old President is "fit and healthy for a person his age."
"I think that advice was given to him a long time ago when the President was still drinking. He has since stopped drinking and as far as I know since he became President he has not resumed drinking," Roque said.
"So you're talking of a medical advice that happened many years ago, even prior to the presidency. And I think the reason why the President precisely stopped drinking was to prevent it from developing into stage one cancer. That is the context of what the President said."
Roque said the President is "reaping the harvest of heeding medical advice."
"So far he is okay. As far as I know there is no cancer," he added.
Barrett's esophagus is a condition in which the lining of the esophagus is replaced by tissues similar to the lining of the intestine.
According to the United States National Institute of Diabetes and Digestive and Kidney Diseases, people with Barrett's esophagus may develop esophageal adenocarcinoma, a rare form of cancer.
It also said that gastroesophageal reflux disease (GERD) may increase one's chances of developing the condition.
In a taped address aired on Tuesday, Duterte said his doctor warned that his Barrett's esophagus may lead to stage one cancer.
"May pera ka naman, hindi ka na makakain kay sabi ng doktor huwag kang kumain ng taba kasi mamatay ka. Ikaw Duterte, huwag ka nang uminom kasi 'yang Barrett mo nearing stage one ka sa cancer. So hindi na rin," Duterte said in a briefing with Cabinet officials in Davao City.
Duterte also issued a similar statement in a speech in Cebu City on February 24, 2019.
"It's true that I have Barrett's Esophagus. It's because of my drinking habits. The doctor said, because he felt that I was getting worse, but I haven't reached stage one," the President had said then.
Roque said the people were putting "too much meaning" on the President's latest remarks.
"Rephrasing what the President said, he almost had cancer if he did not stop drinking but he has since stopped drinking," the Palace spokesman said. "To those who wish the President ill, sorry na lang po kayo."
Malacañang, however, is against releasing any medical bulletin of the President, arguing the Constitution only requires disclosure in case of serious illness.
"The President is a lawyer. We will comply with the constitutional provision if there is a serious illness, the people will know, he will not hide it," Roque said. —KBK, GMA News