Filtered By: News
News
Palace: Duterte to respect lawmakers' decision on proposed Ferdinand Marcos Day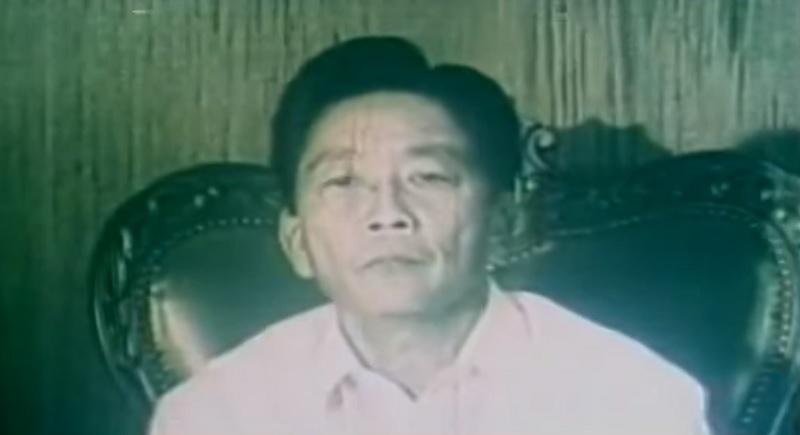 President Rodrigo Duterte will respect the decision of Congress regarding the bill seeking to declare September 11 as a non-working holiday in Ilocos Norte to mark the birth anniversary of former President Ferdinand Marcos.
Marcos was born and raised in Ilocos Norte.
In a televised briefing on Thursday, Duterte's spokesperson Harry Roque acknowledged the mandate of Congress to pass legislation.
"Alam ninyo naman po, bago maging batas iyan, dapat pumasa sa Mababang Kapulungan at saka sa Senado. So rirespetuhin po ng Presidente kung ano ang maging desisyon ng mga policymaker sa Kongreso," Roque said.
House Bill 7137 was passed on final reading by the House of Representatives on Wednesday.
The President is a political ally of the Marcoses and a vocal admirer of the late strongman, who was laid to rest at the Libingan ng mga Bayani on November 18, 2016 following support from Duterte and the Supreme Court.
Duterte also backed the successful senatorial bid of Imee Marcos, one of the three children of the late president, in the 2019 midterm elections.
Authored by Ilocos Norte 1st District Rep. Ria Fariñas, Ilocos Norte 2nd District Rep. Angelo Marcos Barba, and Probinsyano Ako Rep. Rudys Caesar Fariñas, the bill received 197 affirmative votes, nine negative, and one abstention.
For her part, Imee thanked the House members for passing the bill.
"My heartfelt thanks to all those who supported the Marcos holiday in Ilocos Norte," Imee said in a message.
A counterpart bill, however, has yet to be filed in the Senate.
Asked if the Senate will also consider approving a similar measure once filed, Senate President Vicente Sotto III said: "All bills coming from the House of Representatives have all equal chances of [passing]."
In 2017, President Rodrigo Duterte declared Marcos' 100th birth anniversary a local holiday through Proclamation No. 310.
He defended his decision, saying Marcos was a "hero to Ilocanos."
Marcos' administration was marked by massive corruption and human rights violations.
In 2003, the Supreme Court also ruled with finality that the 10,000 human rights victims during Marcos' martial law regime were entitled to this compensation from Marcos' $10 billion Swiss bank deposits, which the ruling also deemed to be ill-gotten.
Marcos was removed from office through the People Power Revolution in February 1986, leaving a nation mired in deep poverty and foreign debt. — RSJ, GMA News