Filtered By: News
News
DepEd TV to air September 21-25 for another dry run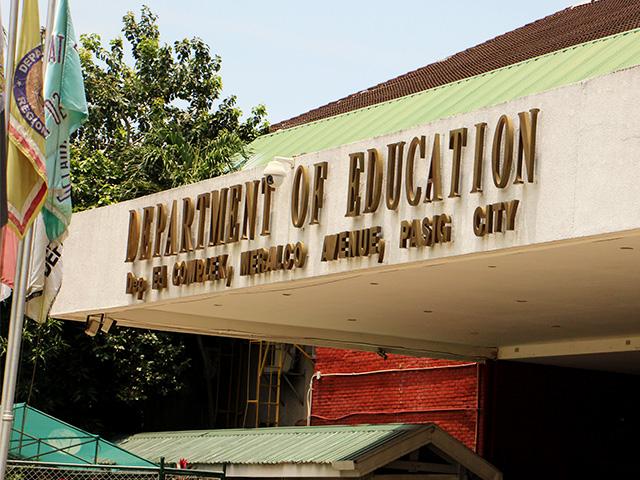 The Department of Education (DepEd) will air lessons on television channels from September 21 to 25 as part of the test run of its broadcast media learning modality amid the COVID-19 pandemic.
In a budget hearing of the Senate committee on Basic Education, Arts, and Culture on Wednesday, DepEd Director Abram Abanil said they will air 24 episodes for the dry run.
"From September 21 to 25, we will be airing 24 episodes. This is to allow us to practice again the logistics of getting all the episodes ingested into the TV stations," Abanil said.
"We don't want to make repeat again the mistakes that happened on August 11, so we would like to practice again. So by October 5, we will be ready."
In August, DepEd TV received criticism over a grammatical error spotted during the dry run broadcast.
According to Abanil, the DepEd created an 18-step workflow process to avoid a similar incident. The process includes thorough review of subject experts on modules and scripts.
For the October 5 class opening, Abanil said DepEd targets 130 episodes per week that cover major subject areas in most essential learning competencies. An episode is 30 minutes long with five minutes break.
At least 160 timeslots will be set up per channel.
Abanil said the following partners have committed to use their channels for DepEd TV:
IBC 13 - 1 over the air TV channel
PTV 4 - 4 hours over the air TV channel
Solar TV - 1 digital channel
Planet Cable - 1 cable channel
Philippine Cable and Telecommunications Association - 1 to 3 cable channels
Cignal TV - 2 satellite TV channel
GSAT - 1 satellite TV channel
Gracia/LMP - 1 satellite TV channel
Mabuhay Pilipinas TV - 13 satellite TV channels
Currently, 107 teacher broadcasters are tapped as presenters for the production. Most of them are from the National Capital Region with 40 designated educators, Calabarzon with 20, and Central Luzon with 17.
The production sites are located in Ilocos Region, Calabarzon, Mimaropa, Western Visayas, Central Visayas, Zamboanga Peninsula, Northern Mindanao, Davao Region, Caraga, and Cordillera Administrative Region.
Due to the COVID-19 threat, the DepEd decided to resume classes through blended learning, where students do not have to go to school to participate in classes to avoid transmission of the virus.
It also removed around 60% of the curriculum to adjust for the remote learning approach this coming school year, which was moved from August 24 to October 5.
The department has been preparing for ways to deliver education to students through self-learning modules, broadcast media, and the internet. —KBK, GMA News