Filtered By: News
News
DOH rules out antigen test for asymptomatic COVID-19 patients for now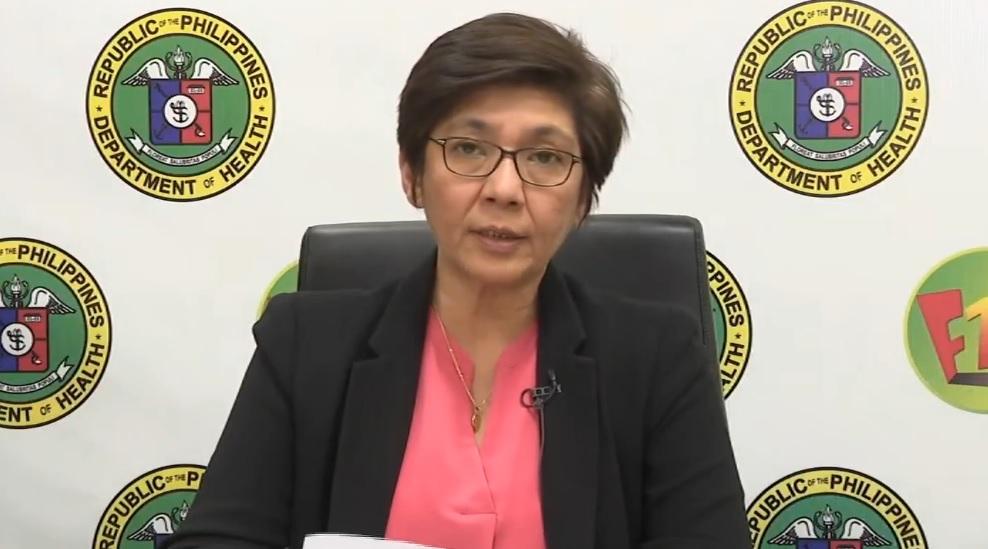 The rapid antigen test cannot be used for asymptomatic COVID-19 patients because it could result in false positive, Health Undersecretary Maria Rosario Vergeire said Friday.
Vergeire was responding to a query on the Department of Health (DOH)'s protocol considering that the World Health Organization already advised against using rapid antigen test to detect COVID-19.
The United States Center for Disease Control defines rapid antigen test as a COVID-19 test conducted using nasopharyngeal or nasal swab specimens and placed directly into a rapid test kit mixed with extraction buffer or reagent to detect the presence of a specific viral antigen, thus implying a current viral infection.
"Our Health Technician Assessment Council convened with all the experts on how we can revise the pathways on using various type of tests based on WHO recommendations, and we found out that one of the findings is that it cannot be used on asymptomatic individuals kasi marami pong variabilities iyong sensitivity level ng mga rapid antigen test," Vergeire said during the budget hearing of DOH's proposed P127 billion budget for 2021.
The health official said the ideal sensitivity level of a rapid antigen test should reach 80%—a threshold that is not available among rapid antigen tests in the market.
"Iyong mga nasa market po, it does not reach 80% sensitivity level so we cannot use it on asymptomatic individuals or we risk getting a false negative result," Vergeire said.
"It (rapid antigen test) cannot be used for indiscriminate testing with the evidence we have at hand," she added.
Baguio for pilot run
Vergeire said that given the WHO recommendation, the Inter Agency Task Force chaired by the DOH is looking at conducting a pilot run of antigen test for border screening, but this has to be done repeatedly.
"The IATF is looking at using this in one city for border screening, but the individual would be serially tested. This means that if you get tested by the border, using rapid antigen test and you turn out negative, after three to five days, you have to be tested again to be sure you did not develop any symptom," she said.
The DOH, in a separate statement, later said that Baguio will be the site for pilot run of antigen testing given the city's reputable contract tracing efforts that even prompted President Rodrigo Duterte to appoint Baguio City Mayor Benjamin Magalong as contact tracing czar.

"We are not ruling out use of antigen tests for asymptomatics, but we first need to establish benefits for its use on asymptomatics which is why we will be pilot testing it first in Baguio for border control. Baguio is the ideal setting because they have good contact tracing so we can be sure that entering tourists and returning residents will be serially tested," DOH said.

"In any case, even if we say yes to using antigen tests, no kit in the market can comply with the 80% sensitivity threshold set by RITM (Research Institute for Tropical Medicine)," the DOH added.
The Philippines has recorded 276,289 COVID-19 cases so far. Of this number, 208,096 recovered while 4,785 died. The number of active cases is at 63,408.—AOL, GMA News