Filtered By: News
News
National ID registration to start on Oct. 12 —PSA chief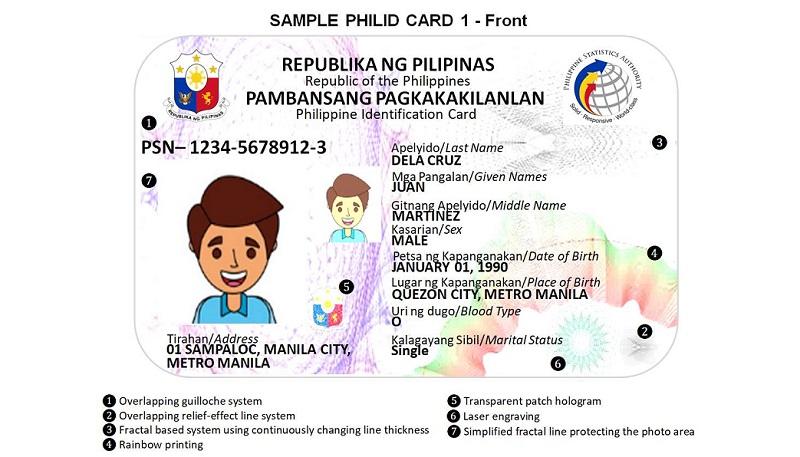 The registration for the national ID system will begin on October 12, the Philippine Statistics Authority (PSA) said Friday.
"The registration Step 1, to capture the 10 demographic information of the registrants, will start on 12 October 2020," PSA chief and National Statistician Claire Dennis Mapa said in a text message.
"Our registration officers will visit the houses of the identified registrants, using the listahanan from the DSWD (Department of Social Welfare and Development), to collect the information and provide an appointment (day and time) when they will visit the mobile registration centers (stationed at the LGUs)," Mapa said.
The PSA earlier said that the public can choose whether or not to apply for a national ID although having one is encouraged.
The Department of the Interior and Local Government (DILG) identified the priority provinces for the roll out of the national ID or Philippine Identification System (PhilSys).
Step 2 to start on Nov. 25
The PSA chief said that the registration Step 2, to capture the biometric information such as iris scan, fingerprints, and photograph, will start on November 25 at the PhilSys registration centers.
"This will complete the registration process," Mapa said.
He said that the registration Step 1 is introduced due to the COVID-19 pandemic, "to ensure the health and safety protocols at the registration centers, less queuing because of the appointment system and shorter time period for registration since only three sets of biometric information will be captured."
The PSA is targeting nine million Filipinos from low income households to complete Step 1 and out of this about five million Filipinos will complete the registration process in the fourth quarter of 2020, according to the PSA chief.
"Target for 2021 is 45 million Filipinos and in 2022 about [another] 42 million," Mapa said.—AOL, GMA News