Filtered By: News
News
Facebook disables poser accounts named after Cascolan, linked to scam —PNP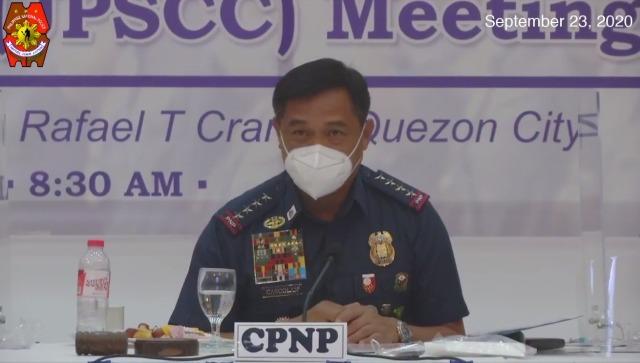 The Philippine National Police on Sunday said Facebook has disabled at least three poser accounts assuming the identity of its chief Police General Camilo Cascolan.
In a statement from its Public Information Office, the PNP said the accounts were being used for online swindling and estafa.
"Upon request of the Philippine National Police, Facebook has disabled three (3) poser accounts that illegally assumed the identity of PNP Chief, Police General Camilo P Cascolan," it said.
"Police cybercrime investigators have traced these poser accounts to several cases of online swindling and estafa, mostly solicitation of funds from unsuspecting victims purportedly for social welfare and humanitarian projects," it added.
PNP Anti-Cybercrime Group Director, Police Brigadier General Marvin Manuel Pepino identified the poser accounts with the following names:
"Camilo Pancratius Pikoy Cascolan"
"Camilo P Cascolan"
"Camilo Cascolan"
"These fake accounts have been active in social networks enticing Facebook users to donate funds purportedly to purchase computer tablets for students in urban poor communities for online classes," he added.
At least four persons of interest have been given subpoenas to appear before the Regional Field Units of Criminal Investigation and Detection Group (CIDG) for the ongoing investigations.
The Anti-Cybercrime Group initiated the case build-up on the activities of these persons behind the bogus Facebook accounts, and requested Facebook to take down these pages to prevent possible further illegal activities.
"PNP-ACG promptly received a communication from Facebook's Law Enforcement Outreach Manager, Rob Abrams, confirming that Facebook has disabled all three accounts," the PNP said.
According to PNP, those behind these fake Facebook accounts may face criminal charges for identity theft under the Cybercrime Prevention Act of 2012 and for swindling or estafa (online scam) under the Revised Penal Code. —Joviland Rita/KG, GMA News