Filtered By: Just In
News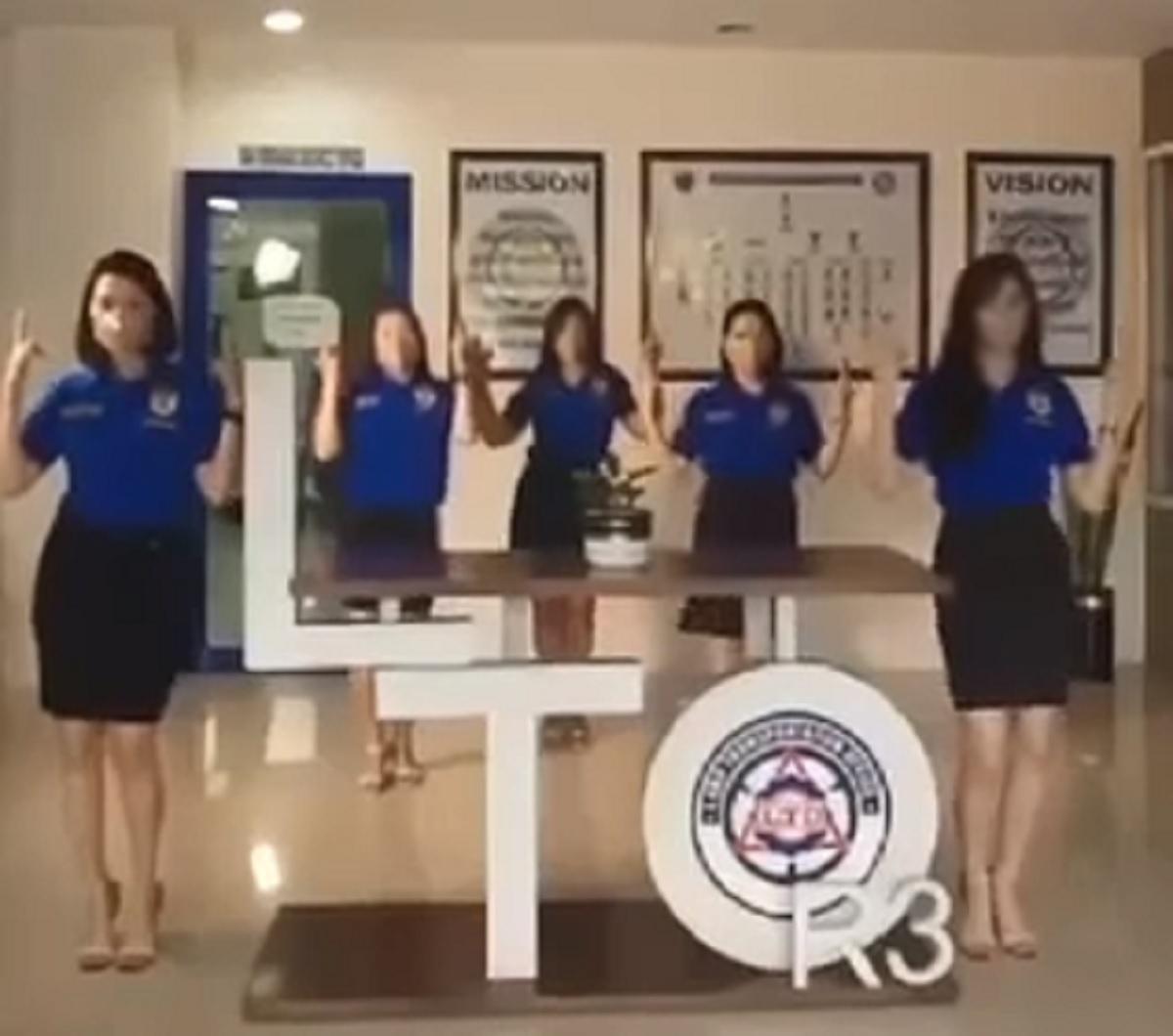 LTO personnel's 'It Really Hurts' video lacks gender sensitivity, says PCW
The Philippine Commission on Women (PCW) on Wednesday frowned on the campaign video of the Land of Transportation Office (LTO) for its supposed lack of gender sensitivity.
In a statement, the PCW said it is disappointed with how women were portrayed in the video that was produced by some personnel of LTO Region III.
While the PCW said it appreciates the video's message, it "believes that there are better and more effective ways to express the message other than having people, presumably their employees, perform gyrating dance moves that are totally irrelevant to the message that they want to convey."
In the video, women are seen shaking their hips and doing hand gestures, imitating the dance moves of vlogger and comedian Mimiyuh in the viral "It Really Hurts" challenge.
Information on traffic violations and their corresponding penalties were also presented in the video and the lyrics were altered to warn violators of penalties.
Citing the Magna Carta of Women, PCW said the agencies should "raise the consciousness of the general public in recognizing the dignity of women and the role and contribution of women in the family, community, and the society through the strategic use of mass media."
PCW said this should be in line with the non-discriminatory and non-derogatory portrayal of women in all forms of media, communication, information dissemination, and advertising.
"Following this, all must be cautious as to the gender sensitivity of all media content, especially when it is targeted for the general public," PCW said.
"This is critical during this digital era when many government agencies harness the power of social media and hook into trends to spread information on their campaigns," it added.
Not official campaign video
Department of Transportation (DOTr) Assistant Secretary Goddes Hope Libiran told GMA News Online that the video is not an official campaign video.
"The content was neither posted on official social media platforms of the LTO nor the DOTr," she said.
"The act was not initiated by the agency, but was made voluntarily by a group of well-meaning women who wanted to help promote the campaigns of their agency," she added.
Libiran pointed out that the video was a social media challenge that is widely participated by a lot of individuals and groups including teachers, actors and actresses, news personalities, and children.
According to her, other government agencies like the Bureau of Fire Protection and Department of Education also used the viral challenge to promote their campaigns.
"Instead of just making it for fun, these ladies thought of adjusting the actual song in a way that can inform, using the same language of their stakeholders, primarily the drivers, commuters and millenials who are aware of the challenge," Libiran told GMA News Online.
"The message is—It Really Hurts Na Magmulta, Kaya Magtino Ka Sa Kalsada," she added. —KBK, GMA News