Filtered By: News
News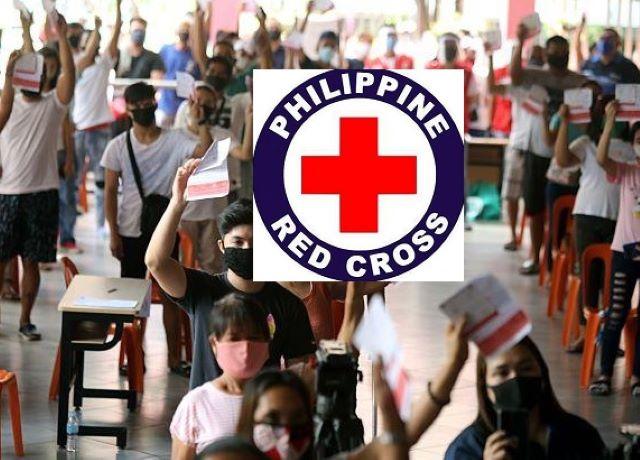 Philippine Red Cross to stop PhilHealth-funded COVID tests
The Philippine Red Cross has announced that it will cease to conduct COVID-19 tests chargeable to the Philippine Health Insurance Corporation (PhilHealth) due to the state health insurer's inability to settle its "ever-increasing outstanding balance."
"We are constrained to cease conducting tests chargeable to PhilHealth effective today, 14 October 2020. We shall complete the testing of all specimens submitted to the PRC up to 11:59PM today," the PRC said in a statement dated October 14.
After October 14, the PRC said it will no longer receive specimens for testing of overseas Filipino workers, those arriving in airports and seaports, individuals through the mega swabbing facilities and through local government units, frontline health and government workers, and others included in the expanded testing guidelines of the Department of Health (DOH) per its memorandum no. 2020-0258-A.
PRC said the cessation of PhilHealth-funded COVID-19 testing will remain until the state health insurer pays its overdue balance of P930,993,000.
"The PRC entered into an agreement with PhilHealth for the latter to reimburse the PRC for these priority tests requested by various government agencies," it said.
"Unfortunately, PhilHealth failed to meet its obligations. As a result, the total billings sent by the PRC to PhilHealth stand at P1,014,975,500.00 as of October 13, 2020. Of this amount, P930,993,000.00 represents overdue amounts."
PRC said PhilHealth's last payment was made on September 8, but "not a single centavo has been paid since then."
On September 25, PRC said its chairman, Senator Richard Gordon, met with PhilHealth president and CEO Dante Gierran where the latter reiterated the intent of the state health insurer to pay its obligations but requested to give him time to settle into his new position.
Gierran also requested that the PRC adjust its testing fee from P3,500 to P3,409.
PRC said a letter request for the reduced payment was received on October 6 but "with no mention of any forthcoming payment."
"The PRC formalized its assent to the request for a fee reduction in the hope that by doing so, it would remove an obstacle in receiving the much needed and very overdue payment for its past services. No payment has been made to this date," it said.
Meanwhile, the PRC said it will continue to test individuals who booked their testing through its 1158 helpline or via online, private companies and organizations, and local government units and other government agencies with laboratory testing agreements with the PRC and whose payments are up to date.
"This is a difficult decision for a humanitarian organization such as the PRC to make but it has to be made," it said.
"The PRC does not have unlimited resources to replenish the testing kits for its laboratories unless PhilHealth, its major creditor, settles its lawful obligations to the PRC," it added.
Under the PRC and PhilHealth's memorandum of agreement, PRC said a revolving fund of P100 million was supposed to be replenished immediately after it had been depleted.
"PhilHealth never replenished this revolving fund. In fact, it is now PRC advancing its funds for testing services as a result of the non-payment of PhilHealth," PRC said.
Further, PRC said it needs the resources to procure test kits and reagents from China. Each of these orders require about $6 million per order, it added.
"The PRC cannot commit to these orders unless it has the finances to pay for the orders. This is what makes PhilHealth's settlement of its outstanding obligations critical."
Aside from the testing kits, the PRC said it also needs resources to operate 21 laboratories in strategic areas in the country, pay over 300 medical technologists, swabbers, encoders and pathologists, and provide for their personal protective equipment, regular testing, meals, accommodation and transportation.
"One simply cannot turn a blind eye to the impact of a receivable amount in the level of PhilHealth's obligations vis-a-vis the working capital of any business concern, specifically, its ability to replenish materials and supplies required in its processing operations," PRC said.
"The PRC is not only at the forefront of the fight against COVID-19, it also responds to major disasters all over the country. If its finances are in any way compromised, thousands of lives will be affected when major disasters hit our people. This should not be the case," it added. —LBG, GMA News