Filtered By: News
News
DOH: RT-PCR test needed to confirm negative COVID-19 result from antigen test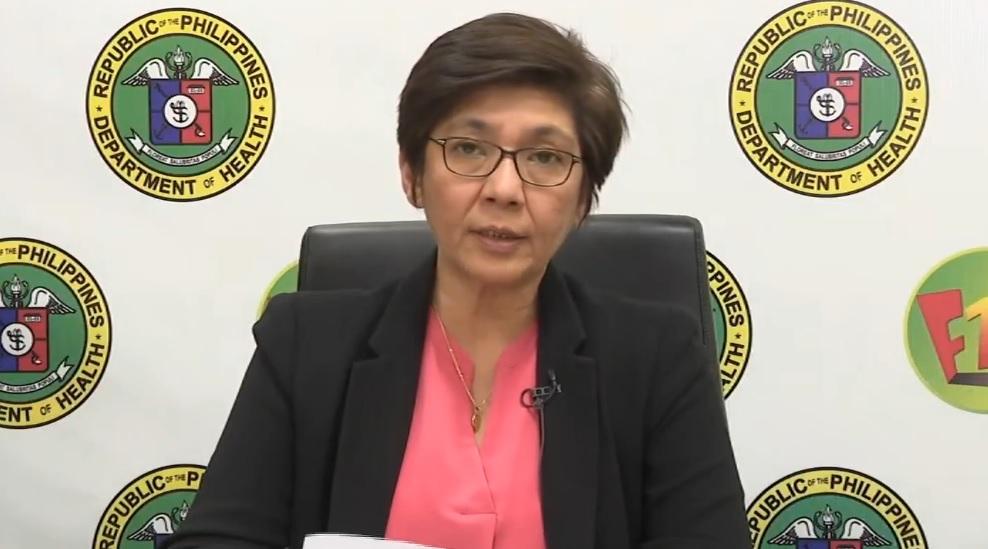 A negative COVID-19 test result using antigen test is inaccurate and will have to be confirmed with the RT-PCR (swab) test, Health Undersecretary Maria Rosario Vergeire said Monday.
Vergeire made the comments given that the Inter-Agency Task Force (IATF) has allowed outbound Filipinos to travel even if they only secured a negative COVID-19 test using an antigen test.
"For outbound Filipinos, we will be aligning the protocol with the receiving country, [meaning] whatever the requirements of the receiving country, if that receiving country requires an negative result from RT-PCR test, the outbound Filipinos have to comply with that," Vergeire said.
"We have to remember that when we interpret the antigen test results, kung positive ang COVID-19 result roon, positive ka. But when it is negative, it has to be confirmed by an RT-PCR test," she added.
The United States Center for Disease Control defines rapid antigen test as a COVID-19 test conducted using nasopharyngeal or nasal swab specimens and placed directly into a rapid test kit mixed with extraction buffer or reagent to detect the presence of a specific viral antigen, thus implying a current viral infection.
Vergeire said the DOH's Omnibus Guidelines are explicit that antigen test is only recommended for people with COVID-19 symptoms, those in close contact with a positive COVID-19 individual in a community where there is an outbreak, and among health care workers routinely exposed to COVID-19 for faster turnaround time.
Likewise, Vergeire confirmed that returning OFWs from countries with low to medium prevalence of COVID-19 as classified by World Health Organization won't be required to undergo RT-PCR test anymore but will only be checked for symptoms.
Vergeire, however, stressed that returning OFWs with no COVID-19 symptoms will still have to comply with the guidelines set by the local government unit of their residence, including an RT-PCR test.
"RT-PCR pa rin ang gold standard," Vergeire said. —KBK, GMA News