Filtered By: News
News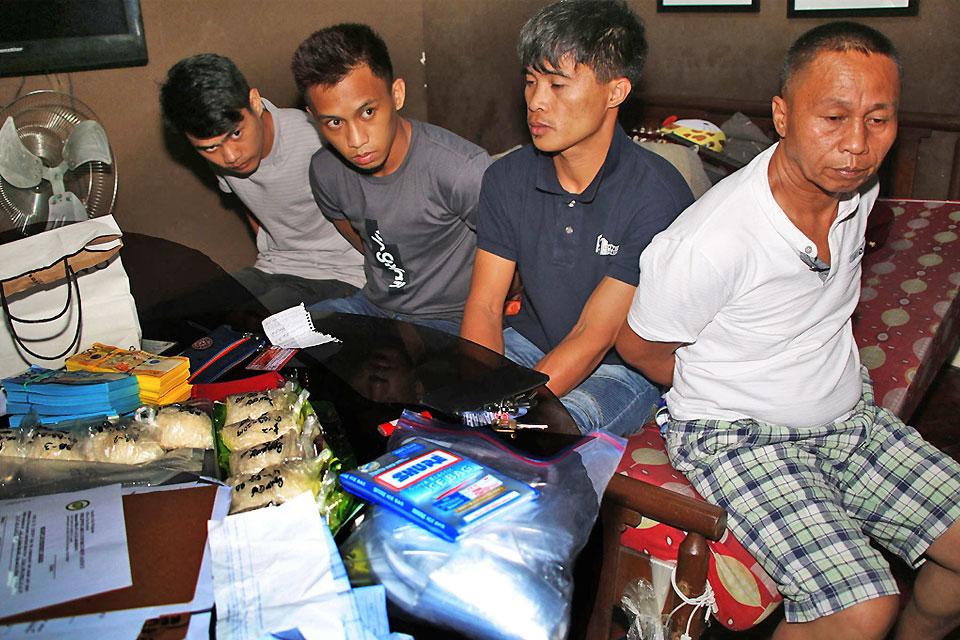 Gov't data: Nearly 6k suspects killed in war on drugs, over 250k nabbed
A total of 5,903 people have been killed since President Rodrigo Duterte took power in 2016 and launched an aggressive war against illegal drugs in the Philippines, government data show.
Likewise, government records indicate that since July 1, 2016 to September 30, 2020, a total of 178,616 anti-illegal drugs operations have been conducted, resulting in the arrest of 259,296 suspected drug personalities, the Philippine Drug Enforcement Agency disclosed.
Of the total number of drug suspects arrested, 10,488 were high-value targets, including 283 foreigners, 356 elected officials, 102 uniformed personnel, 438 government employees, 3,034 target-listed, 747 drug group leaders, 66 armed group members, 1,004 drug den maintainers, 229 listed as wanted, 16 celebrities or Professional Regulation Commission (PRC) license holders, and 4,213 suspects nabbed during high-impact operations.
A total of 3,354 minors have been rescued in those operations, according to PDEA.
Also, the PDEA said a total of 20,289 of the 42,046 barangays have already been cleared from illegal drugs while 14,091 are yet to be cleared by authorities.
It added that 632 illegal drug dens and clandestine laboratories have been dismantled.
Meanwhile, the total value of shabu seized so far is at P44.22 billion.
Latest PDEA figures were lower compared to the claim of local and international human rights groups that more or less 27,000 individuals were killed under Duterte's bloody war on drugs.
Duterte's anti-narcotics campaign has been highly criticized as it is being connected to alleged "extrajudicial killings" (EJKs) or state-sponsored deaths in the country.
In September 2020, rights group Human Rights Watch claimed that drug war killings had increased amid the threat of COVID-19 pandemic.
United Nations High Commissioner for Human Rights Michelle Bachelet had urged the Philippine government to "revoke the policies" that resulted in the slays and human rights violations against drug suspects.
PDEA chief Wilkins Villanueva had said drug operations under his leadership would be professional as he vowed to focus on the source of illegal drugs per region in coordination with the police.
Amid criticisms on the war on drugs, the Philippines was still listed by an American analytics firm Gallup as one of the safest countries in the world where citizens feel safe and confident with local police.
PNP Deputy Chief for Administration Police Lieutenant General Guillermo Eleazar said that the police organization expects that the survey's result could change the public's perception that cops are involved in human rights abuses under the war on illegal drugs. —LBG, GMA News