Filtered By: Top Picks
News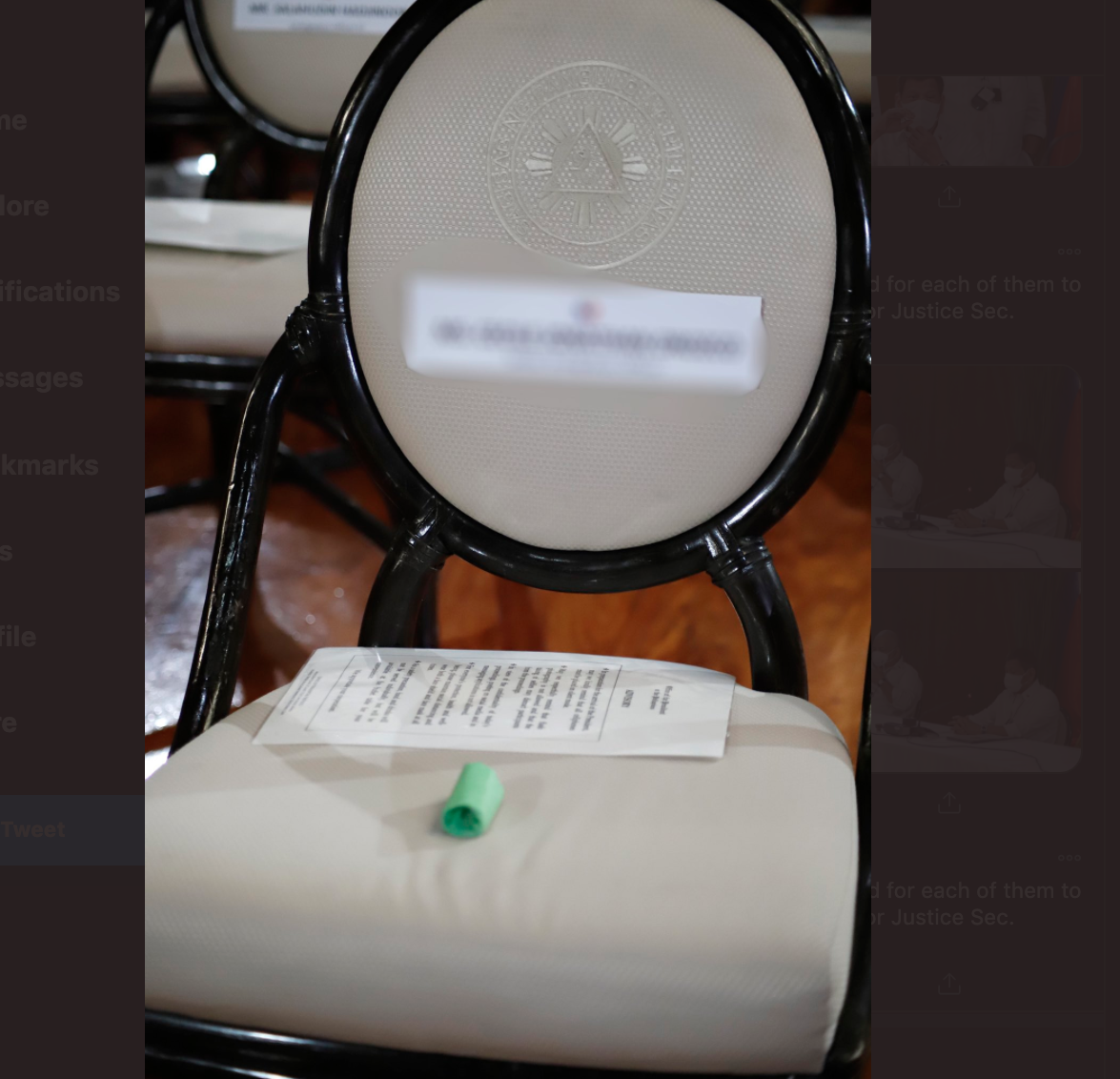 Duterte wanted BI personnel to eat money 'pastillas' at Palace meeting —Guevarra
President Rodrigo Duterte ordered 40 Immigration personnel tagged in the "pastillas" corruption scheme to "eat" money rolled up in pastillas during a dressing-down in Malacañang, Justice Secretary Menardo Guevarra said.
Guevarra told reporters that Duterte met the Bureau of Immigration (BI) personnel, who were suspended by the Ombudsman for their alleged involvement in corrupt practices, on Monday night.
"During the short meeting, he distributed pastillas to the BI personnel. Money had been rolled inside each pastillas, according to the president. He wanted them to eat the pastillas, but did not insist 'out of deference to the Secretary of Justice who was also present,'" Guevarra said.
"He said, 'Either you eat it or give it to the first beggar you see.' In the end, he stated that the cases had been filed and that they simply had to face them. No one among the BI personnel dared to utter a word," he added.
Duterte earlier warned that "many will go to jail" after he ordered a government-wide corruption probe.
"Sabi ko noon, 'Kung mahilig ka sa pera, papakain ko talaga sayo.' Tingnan ko… 'Yan ang style ko. It is not nice. It is wrong. It could even be a criminal act, but just the same, I'll do it," he said in a televised address.
Senator Bong Go, Duterte's long-time aide, similarly threatened erring BI officials that they would be "fed" pastillas.
The National Bureau of Investigation earlier filed criminal raps against 86 Immigration personnel allegedly involved in the pastillas scheme. — BM, GMA News