Filtered By: News
News
Greenpeace: Addressing climate crisis needs strategy beyond disaster response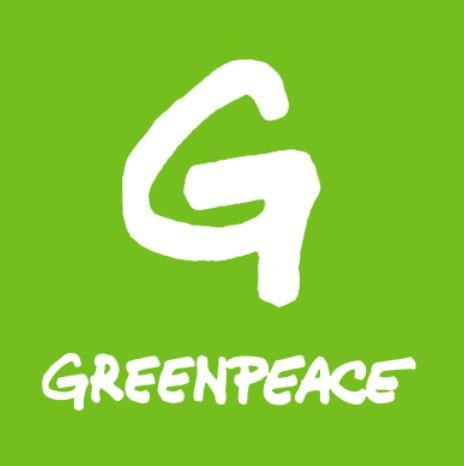 Environmental organization Greenpeace Philippines on Wednesday said addressing the climate crisis requires a "coherent strategy" that does not only focus on disaster response.
Calling on President Rodrigo Duterte to declare a climate emergency, Greenpeace said climate interventions must be mainstreamed in all government policies, plans, and projects, such as city planning, infrastructure, large-scale industrial activities, and fisheries and agriculture.
On top of this, the group suggested a strengthened implementation of environmental policies, saying a healthy environment helps mitigate climate impacts on communities.
"What the country needs is a coherent strategy to address the climate crisis. It should be rooted in policies that protect people and climate on the basis of climate justice," Greenpeace said.
"A Climate Emergency Declaration places addressing the climate crisis as the foremost national priority and puts a climate lens on all policy and decision making and implementation," it added.
The group made the call after a series of typhoons battered several parts of Luzon, causing widespread floods and displacing thousands of Filipinos, driving them towards packed evacuation centers amid the COVID-19 pandemic.
Duterte, for his part, has called on Southeast Asian countries to demand developed nations to take the lead in drastically cutting down their carbon emissions.
With Duterte announcing the creation of a task force to "streamline" disaster response, and with bills for the establishment of a Department of Disaster Resilience, Greenpeace said disaster preparedness is "vital" but that broader issues have to be addressed.
The group said flooding, deaths, and the loss of jobs have been caused by several factors beyond climate change.
"Denuded watersheds, heavily silted rivers, and decades of short-sighted planning and governance amplify the effects of more intense and more frequent extreme weather brought on by the climate crisis," the group said.
A climate emergency declaration, it said, will cover calling on industrialized nations to enhance their emission reduction targets to meet the Paris Agreement, an accord in which world leaders committed to cut greenhouse gas emissions to limit the rise in global temperatures to below two degrees Celsius.
In addition, declaring a climate emergency will also call for the establishment of a "whole-of-government" and "whole-of-society" approach to strengthen climate response, Greenpeace said.
This will include adopting policies and enacting laws to protect climate, direct public and private entities to align their practices with the Paris Agreement, and holding fossil fuels accountable, and ensuring the Philippines' transition to using renewable energy, it added.
"Climate change is part of our new normal. It is already affecting our lives—stripping the poor of livelihood and safe living conditions. Without long-term solutions, it will continue to haunt us, especially the most vulnerable sectors," Greenpeace Philippines campaigner Virginia Benosa-Llorin said. — Nicole-Anne C. Lagrimas/RSJ, GMA News