Filtered By: News
News
Randy Echanis' daughter insisted on bringing her baby during arrest —police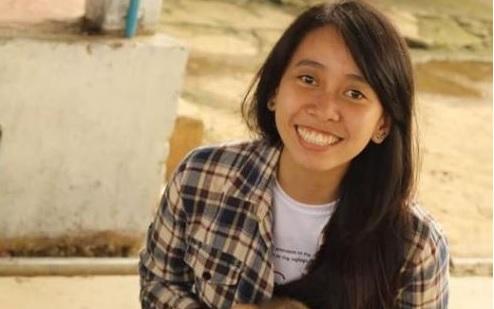 Police on Thursday said Amanda Lacaba Echanis, the arrested daughter of slain Anakpawis chairman Randy Echanis, had insisted on bringing her baby with her, contrary to the claim of some groups that her child was also arrested.
"The child was not arrested along with Ms. Echanis as claimed by some groups. in fact, an ambulance was sent with a medical personnel to assist the mother and her child," Police Regional Office II spokesperson Police Lieutenant Colonel Andree Abella said in a message.
"It was Ms. Echanis who insisted na isama niya ang anak niya," she added.
Peasant group Anakpawis on Wednesday night broke the news that Echanis was arrested in Barangay Carupian in Baggao, Cagayan. The group said Echanis was charged with illegal possession of firearms, ammunition and explosives.
A police report stated that personnel from the Criminal Investigation and Detection Group Regional Field Unit 2 and other police units served the search warrant that was issued by Judge Sheila Gacutan-Labuguen of the MTC 2nd Judicial Region dated November 27, 2020 against Echanis.
Authorities were able to confiscate one unit M16 ARIS Colt 5.56mm assault rifle with serial number 4951346, one piece long plastic magazine for M16 rifle, one piece long steel magazine for M16 rifle, six pieces live ammunitions for M16 rifle, thirteen pieces live ammunitions for M16 rifle, one piece live ammo for M16 rifle extracted from the chamber of the M16 rifle, one piece hand grenade with marking 0689, and one piece hand grenade with marking frag MK2 with lot no.p-4-105-78 from Echanis during the operation.
Anakpawis claimed that the pieces of evidence against Echanis were planted.
According to Abella, Echanis and her baby were not detained in a locked-up cell.
"Nandoon po siya ngayon sa regional office ng CIDG... sa isang room po and may nag-assist lang po sa kanya na female police officer," Abella said.
She added that the CIDG is already coordinating with the Department of Social Welfare and Development regarding the arrangement with Echanis' one-month-old baby. --KBK, GMA News