Filtered By: News
News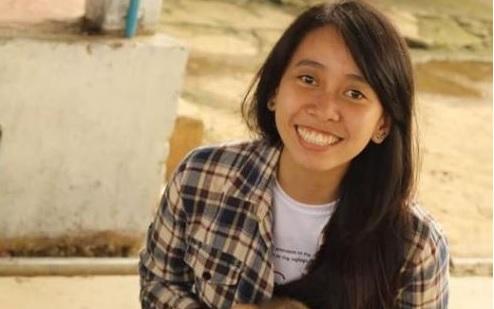 Minority senators demand release of Amanda Echanis, month-old baby
The minority senators on Friday called for the immediate release of peasant organizer Amanda Echanis, the daughter of slain National Democratic Front of the Philippines (NDFP) peace consultant and Anakpawis chairman Randy Echanis.
Senate Minority Leader Franklin Drilon, Senators Leila De Lima, Risa Hontiveros, and Francis Pangilinan said the younger Echanis and her one-month-old baby boy must be freed as soon as possible for humanitarian reasons.
"Jail is not a place for a mother and her one month-old boy she is nursing. Considering the vulnerabilities of mother and son, releasing them is in their best interest as per the First 1,000 Days Law or Republic Act 11148," the minority senators said in a joint statement.
In the meantime, Echanis and her baby should be treated humanely while still in detention, they stressed, citing the unfortunate death of Baby River Nasino who was separated from her detainee mother Reina Mae.
"We hope our authorities have learned a thing or two about compassion and humanity from that incident, so as not to have a repeat of an avoidable tragedy," the senators said.
"We also urge a speedy and truthful investigation and handling of the case of Amanda, accused of keeping firearms, just as she has just given birth," they added.
Echanis was arrested in Baggao, Cagayan on December 2 and was charged with illegal possession of firearms, ammunition and explosives.
Anakpawis denounced her arrest and asserted that the evidence was planted.
The police, meanwhile, clarified that Amanda has insisted on bringing her baby with her, contrary to some claims that the newborn was also "arrested."
Police Regional Office II spokesperson Police Lieutenant Colonel Andree Abella said Echanis and her baby were not detained in a locked-up cell.
"Nandoon po siya ngayon sa regional office ng CIDG... sa isang room po and may nag-assist lang po sa kanya na female police officer," she said.
The opposition lawmakers also called for justice for the "brutal death" suffered by Amanda's father Randy, who was found lifeless in an apartment in Quezon City last August.
"Due process, justice, and compassion must be accorded to all, no matter their beliefs," the senators said. — Dona Magsino/RSJ, GMA News