Filtered By: News
News
Año on Tarlac shooting that killed mother, son: It's plain cold murder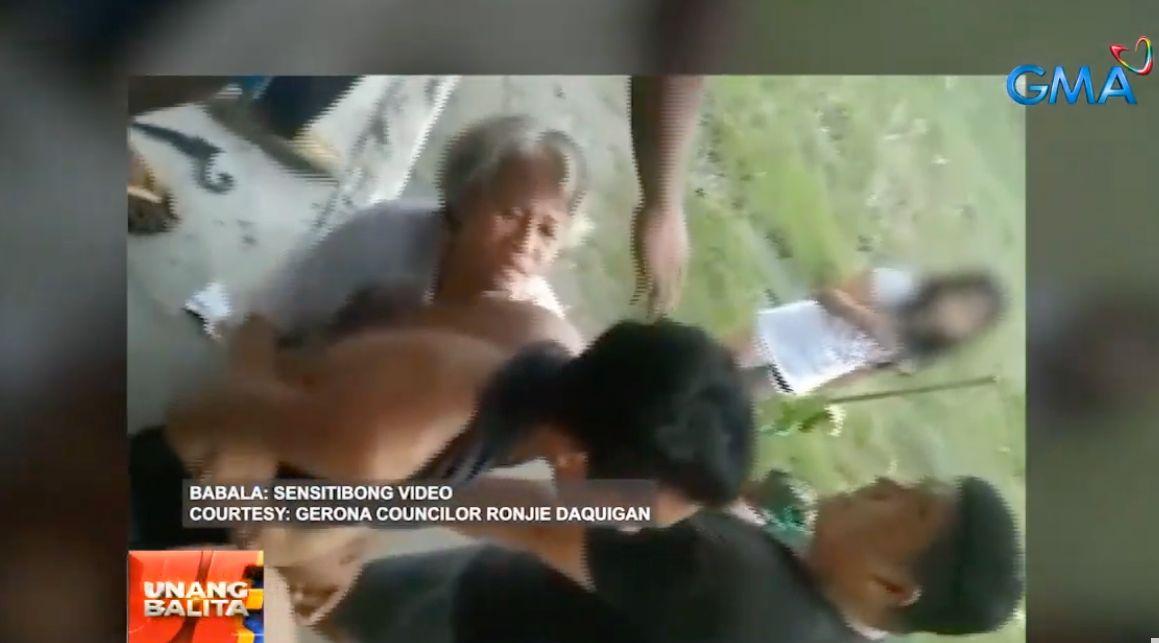 Interior Secretary Eduardo Año on Monday branded the shooting incident, involving a police officer, in Paniqui, Tarlac as murder.
Año emphasized it was clear from the video, which caught the incident, that victims Sonya Rufino Gregorio and her son Frank Anthony Rufino Gregorio were not fighting Police Senior Master Sergeant Jonel Nuezca.
"That is plain, simple cold murder... napakalinaw naman na hindi lumalaban ang victims," Año told GMA News Online.
The video showed that Sonya was even hugging her son Frank Anthony to prevent the latter from facing the policeman.
Nuezca went to the residence of the victims after hearing an explosion caused by a "boga," an improvised cannon made of PVC pipes usually used during New Year celebrations.
Police said Nuezca and the victims had a previous altercation regarding right of way and the issue resurfaced during the confrontation. The suspect shot the victims twice each in the head.
Nuezca was not on duty when the incident happened. According to Año, policemen are allowed to bring their weapons even though they are off duty.
Nuezca surrendered to the police in Rosales, Pangasinan hours after the incident and he is now under the custody of the Paniqui Police Station.
Isolated case

In a separate press statement, Año assured the victims' family that justice will be served.

"We do not and will never tolerate such acts and we will make sure that he will account for his crimes," Año said.

"I have likewise directed PNP chief Police General Debold Sinas to extend assistance to the family of the victims at this time of bereavement," he added.

Año, however, noted that the incident was an isolated case and that the majority of the police have been performing their mandate to serve and protect the public.

"While there are unfortunate incidents like this, the vast majority of our PNP personnel perform their sworn duties everyday with honor and integrity to protect and serve the people," he said.

"The sin of Nuezca is not the sin of the entire Philippine National Police. As we have seen during this pandemic, they place their very lives on the line as frontliners in our COVID response," he added.

Año further reminded all police officers "to remain calm at all times, to control their emotions, and to conduct themselves in a manner befitting their position as agents of the law."
Aside from murder case, Año said an administrative case would also be filed against Nuezca.—AOL, GMA News