Filtered By: News
News
Cop who shot mother, son in Tarlac no stranger to admin cases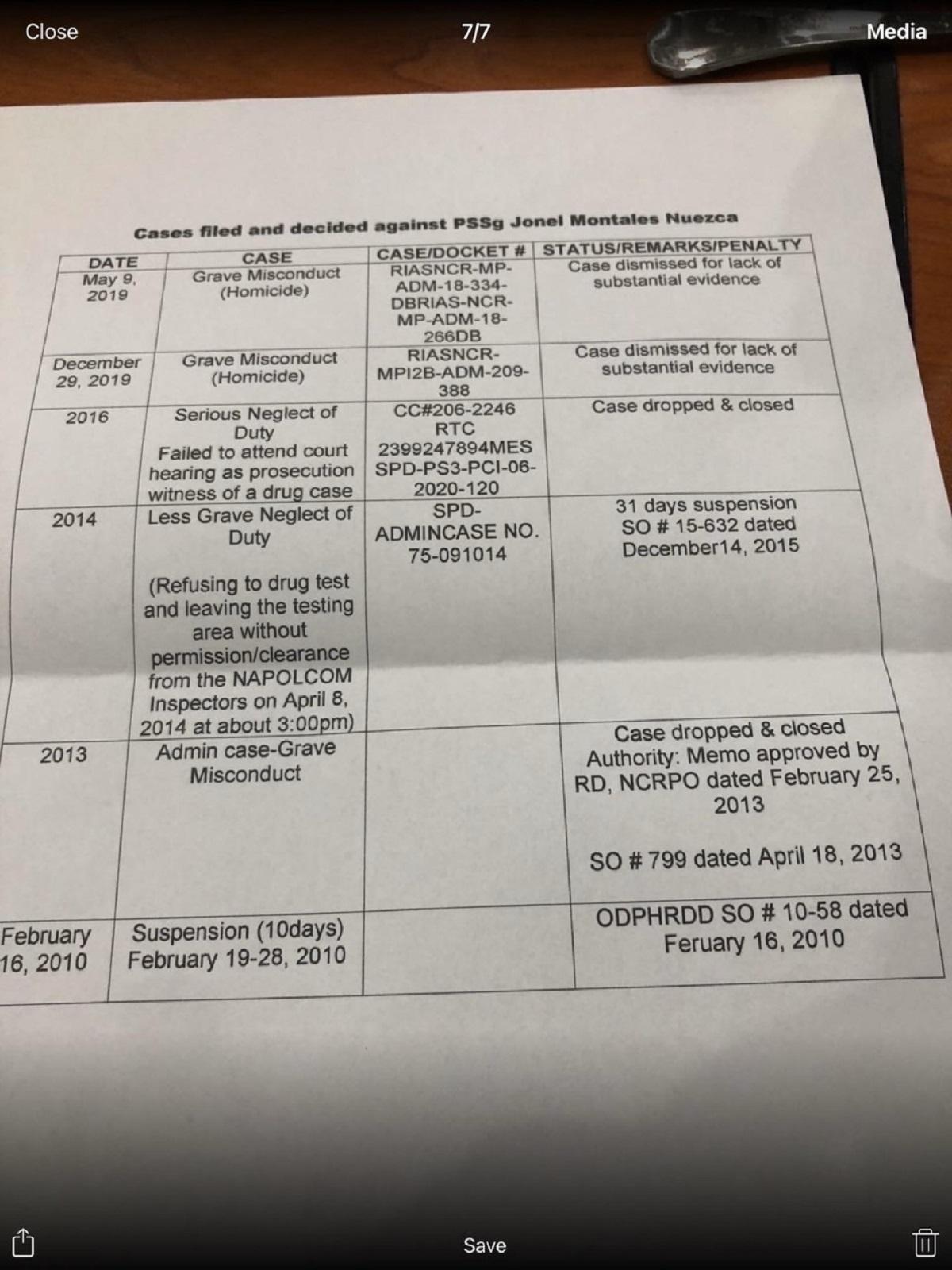 Police Senior Master Sergeant Jonel Nuezca, the policeman involved in the fatal shooting of a woman and her son in Paniqui, Tarlac, over the weekend, is no stranger to administrative cases.
Data obtained by GMA News Online from Police Brigadier General Valeriano De Leon indicated that Nuezca had faced grave misconduct (homicide) cases in May and December 2019. Both, however, were dismissed due to lack of substantial evidence.
In 2016, Nuezca was also slapped with serious neglect of duty after failing to attend a court hearing as prosecution witness of a drug-related case. The case was dropped and closed, De Leon said.
Less grave neglect of duty was filed against the Nueza in April 2014 for refusing to take a drug test. Records had shown that he had left the testing area without permission from authorities.
Due to his refusal to take the drug test, he was penalized with a 31-day suspension.
On the other hand, he also faced an administrative case (grave misconduct) in 2013. De Leon said the case was also dropped and closed.
Nuezca, who is assigned at Parañaque City, shot dead Sonya Rufino Gregorio and her son Frank Anthony during a heated argument on Sunday. He is presently under the custody of the Paniqui Police Station after.
Aside from murder case, Interior Secretary Eduardo Año said an administrative case would also be filed against Nuezca for his dismissal from police service.
Justice Secretary Menardo Guevarra, for his part, said his department will ensure justice will be served in the shooting. The Commission on Human Rights, meanwhile, has condemned the incident. —KBK, GMA News