Filtered By: News
News
AFP chief orders probe on PSG's unauthorized COVID-19 vaccination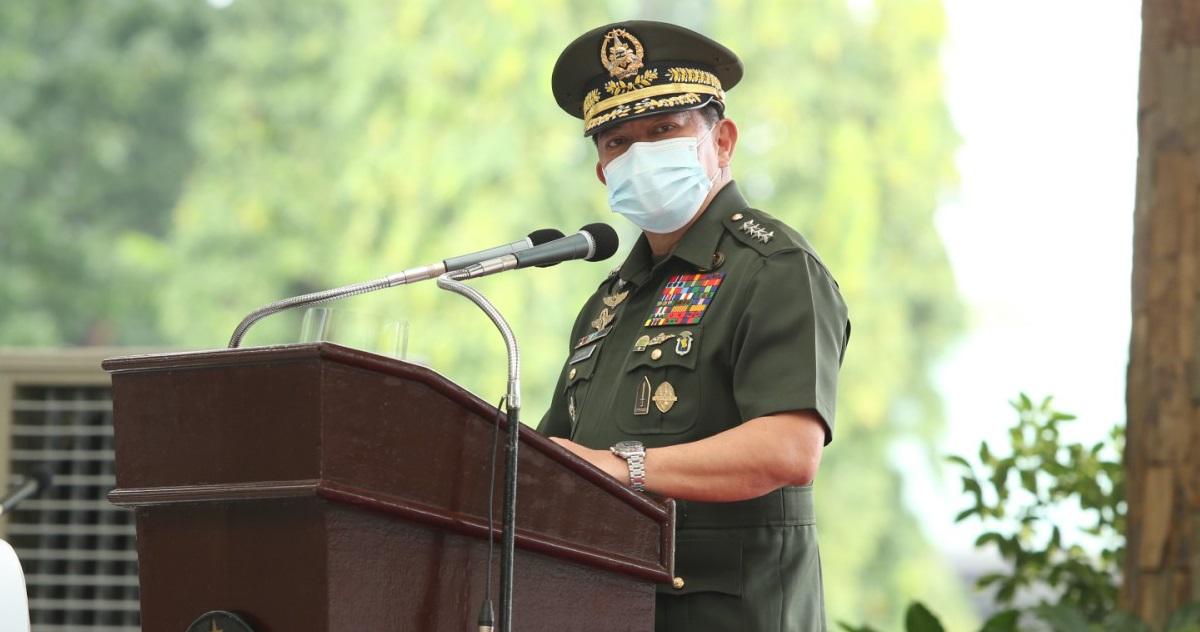 Armed Forces of the Philippines chief of staff General Gilbert Gapay has ordered a thorough investigation on the inoculation of some Presidential Security Group members using an unauthorized COVID-19 vaccine.
"General Gilbert Gapay has ordered the conduct of a through investigation on the factual circumstances surrounding this incident," AFP spokesperson Major General Edgard Arevalo said in a press statement Thursday.
Arevalo said the AFP stood by the PSG's defense on the vaccination of some of its members but it was not aware of the circumstances involving the procurement of the vaccine.
"We maintain our previous declaration that the Chief-of-Staff of the AFP was not part of or privy about the circumstances involving the procurement of these vaccines, its source, and the administration thereof to PSG troopers," Arevalo said.
On Saturday, President Rodrigo Duterte revealed that some members of the military had already received a COVID-19 vaccine from Chinese pharmaceutical company Sinopharm.
PSG commander Brigadier General Jesus Durante has said that his unit acquired the COVID-19 vaccine for free, but refused to disclose its source.
Durante has also defended the inoculation, saying that Duterte's close-in-security detail "needs to ensure that they are not themselves a threat to the President's health and safety."
"We stand by the previous statement of PSG… that the President's close-in security had themselves inoculated with the COVID-19 vaccine to greatly reduce the possibility of being the source and carrier of this virus," Arevalo said.
Presidential spokesperson Harry Roque has said the President did not authorize the vaccination.
Defense Secretary Delfin Lorenzana, meanwhile, said the COVID-19 vaccines administered to some PSG members were smuggled.
Justice Secretary Menardo Guevarra has also ordered the National Bureau of Investigation (NBI) to look into the unauthorized inoculations against COVID-19 using unregistered vaccines. —AOL/NB, GMA News