Filtered By: News
News
AFP: Reds staged over 500 attacks on civilian properties in last decade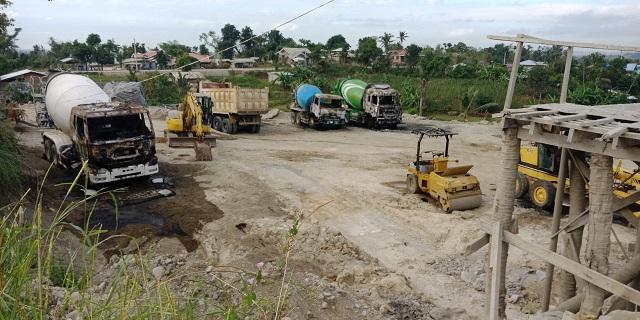 A total of 532 incidents of attacks on civilian properties were perpetrated by communist groups since 2010, the Armed Forces of the Philippines (AFP) alleged on Friday.
Most of the attacks were dome through torching of private properties committed by members of the Communist Party of the Philippines-New People's Army-National Democratic Front, the AFP added.
According to the AFP, the incident list was submitted by the AFP Human Rights Office (AFP HRO) to the Commission on Human Rights on January 7.
Meanwhile, the AFP said that the number of incidents --collected from field units --was expected to increase as the military continues to obtain data on communist rebels' atrocities.
AFP HRO chief Colonel Joel Alejandro Nacnac said the communists' action of destroying the properties "has shown a nationwide pattern of organized, continuing, and systematic scheme as part of their violent struggle."
"To come up with a comprehensive statistical analysis which may lead to the filing of appropriate charges of IHL violations, our Office orchestrated the collection of data from lower AFP units and offices regarding the destruction of civilian owned property by the CNN," Nacnac said.
"These unlawful activities constitute violation of Human Rights and International Humanitarian Law as well as local laws such as RA 9851," he added.
Meanwhile, AFP chief General Gilbert Gapay praised the efforts of the AFP HRO of exposing the illegal activities of the communists.
He also vowed that the Philippine military would continue coordinating with other government offices to put a stop on the hostilities of the rebels.
"With the assistance and support of the Commission on Human Rights, we will be able to put a stop to the CPP-NPA-NDF's criminal acts. The AFP, through its Human Rights Office, will continuously coordinate with the appropriate agencies in this whole-of-nation approach towards just and lasting peace," he said. —LBG, GMA News