Filtered By: News
News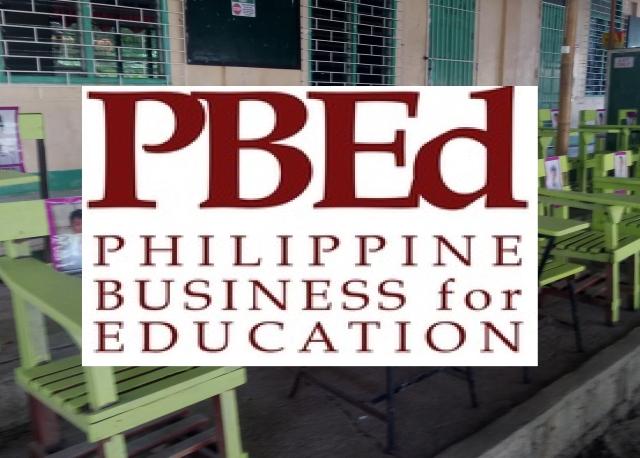 'Learning crisis' threat to Philippine growth —PBEd
The Philippine Business for Education (PBEd) on Thursday called on the government, business, academe, and civil society to help address the "learning crisis" in the country.
In a press conference, PBEd chairperson Ramon Del Rosario Jr. warned that the learning crisis can affect the Philippine development.
"There's no sugarcoating this, because we need to take a long hard look at ourselves before we can move forward, that the Philippine education sector is in crisis. The development of our nation is at stake," he said.
"This learning crisis threatens the growth trajectory of our nation," he added.
Citing information from the Department of Education, PBEd executive director Love Basillote said that over 2.7 million of students did not enroll this school year due to the impact of the pandemic.
Out of the 22 million students who enrolled, around 84 percent have no access to technology needed for distance learning like computers, smart phones, and internet connections.
"While you can argue that printed modules are being rolled out, how much are they really learning from them? We all know who truly answers those modules," Basillote said.
Even before the pandemic, she noted that the learning crisis is already happening in the education sector. She pointed out that the condition now is possibly worsening.
"When we say therefore that we have learning crisis, we mean to say that education access and quality issues are grave, urgent, and must be stopped and reversed," she said.
"We need to urgently address the fact that many of our children are not going to school and those who do are not learning the competencies they need to succeed in life. This was true [during] pre-COVID [time]. We imagine it must be worse now," she added.
The group recommended reforms to address problems in the education sector over the years.
PBEd president Chito Salazar said the recommendations are addressing malnutrition among school children, allocating higher budgets for education, and offering scholarships for aspiring teachers.
The group called for a larger share of funding for the education sector from local government units.
Aside from these, Salazar said PBEd wants the establishment of an autonomous agency that will assess the condition in the sector—the Education Commission (EdCom).
"The changes that need to take place go beyond a particular one group. I don't think it is something that DepEd itself can address," Salazar said.
"That's why it needs EdCom that brings together all stakeholders and not just one particular department, or government only or private sector only, but everybody to work together to identify the most important priorities," he added. —LBG, GMA News