Filtered By: News
News
Hontiveros to Duterte: Women to install 'more worthy administration'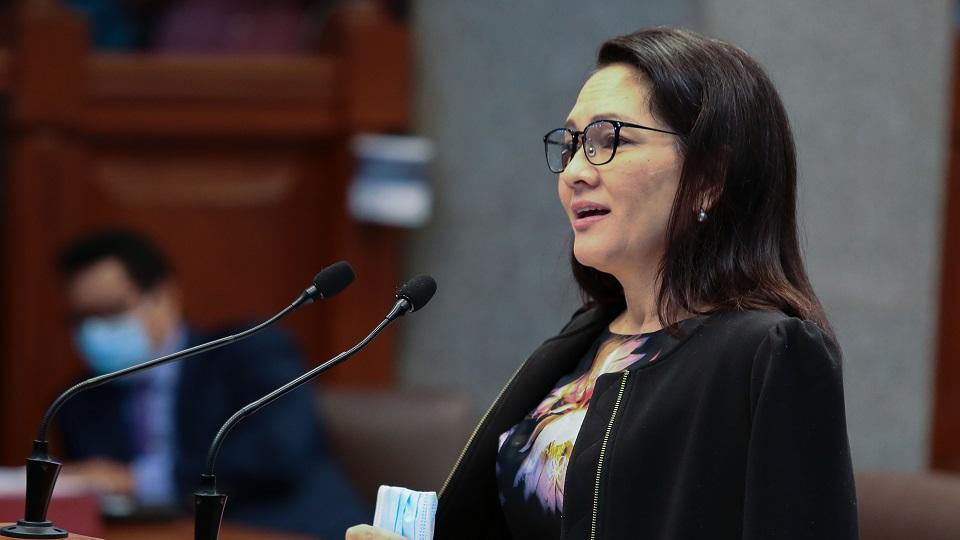 Senator Risa Hontiveros on Friday said the women of the country will ensure that the next administration would be better after President Rodrigo Duterte said presidency is not a woman's job.
"Filipino women have endured and overcome more than his presidency, and we will help take it back for a more worthy administration," Hontiveros said in a statement.
On Thursday night, Duterte said he is discouraging his daughter, Davao City Mayor Sara Duterte, from running for president in the 2022 elections despite being urged by many.
"My daughter, inuudyok naman nila, sabi ko 'My daughter is not running.' I have told Inday not to run kasi naaawa ako sa dadaanan niya na dinaanan [ko]," Duterte said.
"Hindi ito pambabae. Alam mo the emotional setup of a woman and a man is totally different. Maging gago ka dito," he added.
Two women had been elected as President of the Philippines — Corazon Aquino from 1986 to 1992, and Gloria Macapagal-Arroyo from 2001 to 2010.
Both their predecessors — former Presidents Ferdinand Marcos and Joseph Estrada — were removed from power following massive street protests.
Mayor Duterte had earlier topped a Pulse Asia survey on possible candidates for president in the 2022 elections, but she said she was not interested and asked survey firms to exclude her in similar surveys in the future. —Dona Magsino/KBK, GMA News