Filtered By: News
News
FDA warns public against purchase, use of 'unnotified' AiDeLai face mask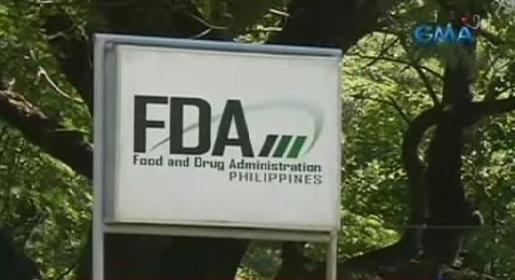 The Food and Drug Administration has warned healthcare professionals and the public on the purchase and use of AiDeLai disposable face masks, which were found to be unnotified or without proper authorization.
"The FDA verified through post-marketing surveillance that the above mentioned medical device product is not notified and no corresponding Product Notification Certificate has been issued," the FDA said in its advisory.
Citing Republic Act No. 9711 or the "Food and Drug Administration (FDA) Act of 2009," the agency said that the manufacture, importation, exportation, sale, offering for sale, distribution, transfer, non-consumer use, promotion, advertising, or sponsorship of any health product without the proper authorization is prohibited.
"Since this unnotified medical device product has not gone through evaluation process of the FDA, the agency cannot assure its quality and safety," FDA said.
According to a report on "24 Oras," the FDA also warned the public against another brand that was simply called "disposable face mask."
GMA News has reached out to the manufacturers and distributors of the two brands of face masks.
Establishments were thus warned against distributing, advertising, or selling of the said "violative" face mask, until its Product Notification Certificate is issued.
Regulatory actions and sanctions shall be strictly pursued otherwise, the FDA said, as it reminded establishments to always check if a product has been notified with the agency before purchase through its website www.fda.gov.ph.
Establishments could also look for the products' FDA Registration number on the label in the form of CMDN-xxx.
Also, the FDA has urged law enforcement agencies and local government units to ensure that the said face masks are not sold or made available in the market.
Further, it urged the Bureau of Customs to restrain the entry of the unnotified product. —With a report from Joahna Lei Casilao/LBG, GMA News